What to Put in Your Survival Kit
Are you preparing for a camping trip or some other adventure that requires you to rely upon your skills in the outdoors to stay comfortable? By packing a great survival kit, you should be prepared for anything that life might throw your way. Try to pack light, and always try to keep things in waterproof packaging. Even if you are putting together a travel kit for emergencies, there is a list of helpful basics that will come in handy in emergent situations – includes cordless drills as well.
Essentials
A quality, a multipurpose knife is a go-to survival item. From self-defense and hunting to building a shelter, a sturdy blade will be helpful. Amm optional serrated edge on part of the blade will assist with cutting down branches or hacking through tough or frozen meat. Depending on your needs, a lightweight, sturdy tent is a good place to start. If this seems excessive for your purposes, an emergency blanket and a tarp are lightweight and easy to fold up in a tight space. A heavy-duty "space blanket" is reflective and good for both shelters and for signaling. A good choice of rope is a 550-pound test military-style parachute cord (at least 50 feet). A roll of orange signal tape to mark with is another nice option, especially for a long trip outdoors. A glass or plastic signal mirror is a nice thing to have in an emergency situation.
Fire Starting
Having a good fire is pretty necessary for many occasions. To provide heat, foremost, and to cook dinner – your fire will potentially provide the only light in camp and will detract dangerous animals and insects. Fireproof, windproof matches are nice to have around, especially in sloppy weather – but a lighter is always a good idea. Purists may want to have a farro rod or flint to strike with your knife for a blaze of fire-starting sparks. Some people rely upon a magnifying glass for this, but to each, his own.
Homemade firestarters can be made with cotton balls that are saturated with petroleum jelly and then put in a film container (or other small, waterproof container – as 35mm film containers aren't really easy to find nowadays). In a pinch, a similar idea is to try to ignite dry, fatty foods to help get a fire started (potato chips) or get some dryer lint and dip it in paraffin wax for this purpose.
Medicine Kit/First Aid
The kind of medical kit you have should ideally reflect the skills of the people who will be using it in an emergency, ideally, plus an adequate supply of essentials that can be used in true emergencies, as well as common minor issues that will need treatment to get through a period of time in the wild. A good start is gauze – ABD dressings are thick, absorbent, and will tackle the amount of blood that is expected from a small, injured and hemorrhagic artery for a brief trip to get to an ER. Regular, sterile 4×4 gauze pads are standard for all sorts of problems. A few band-aids are essential for finger, hand, foot, and face injuries, especially. A large roll of medical tape is a necessity for every First Aid Kit.
Tincture of iodine is a multipurpose item that can be used to clean wounds and to disinfect water (use five drops per quart). A lot of people carry rubbing alcohol, but sterile saline in an aerosol container is a better choice for wound cleansing. A tube of triple antibiotic ointment, a tube of anti-itch (diphenhydramine) cream, and a tube of hydrocortisone cream or ointment are all useful. If the camping trip is long, also bring a tube of antifungal cream for good measure.
Medications should be checked for expiration dates frequently and replaced.
An antipyretic that is also an OTC pain medicine like Tylenol is a must-have in a First Aid Kit. A bottle of 81mg baby aspirin is helpful if you are traveling with anybody middle-aged and up, as a good thing to give for chest pains that need to be ruled out for heart attack. If you have a (light proof) bottle of nitroglycerine tablets, they can be a lifesaver (literally) if anyone on the trip has angina or a history of a heart attack. (Knowing how to use nitroglycerine in this circumstance is essential, so this item requires some knowledge, as well.) Many people will swear on bringing some antibiotics for any trip with a large group. This is controversial, because of the problems with antibiotic-resistant strains of bacteria, but some pharmaceutical knowledge of common antibiotics that treat middle ear infections, skin infections (including animal bite) or common respiratory infections can be a lifesaver when far away from civilization.
If you have any actual doctors around and want a really great first aid kit, a couple of bags of 0.9 Normal Saline, and an IV set up are good to have handy. A non-rebreather kit for respiratory arrest is, too. At the least, a couple of kinds of sterile sutures for small wound repair is one more option for a top-notch setup.
Other Helpful Items
A good stash of non-perishable food and clean water is an essential component, as well as candles, and a container that can collect snow or water. A good flashlight is always a useful item, and a set of replacement batteries makes it all the better to have along.
A number of optional items can be brought along. A roll of the toughest kind of duct tape is a handy item to have. If you only have one kind of way to start a fire so far in your kit, grab two more – at least three ways to start a fire is needed to have a safe survival kit. A large sheet of clear plastic to use for water collection can be easily rolled or folded up and is very helpful in certain dire situations.
The final items to have are a relevant topographic map and a working compass.
For more information visit our website www.housener.com
Here is why everyone should buy an Electric Griddle
Cooking is one of the most enjoyable experiences in the vegan lifestyle. We can experiment and discover different flavors and learn more about our personal tastes. Today I have a kitchen trick for you: electric griddle.
Electric griddle are essential in your kitchen because they are very practical. It's great for cooking a wide variety of foods, and it's no wonder its popularity has only grown over the years. Whether you cook for multiple people or just for yourself, an electric hob will make your life easier.
If you are looking to buy one, keep in mind that there is no essential hot plate. You must find your own "best" based on your preferences such as price, size, temperature range, materials, and so on. However, I recommend that you read this guide to learn about the best options available on the market.
HERE ARE THE REASONS WHY YOUR KITCHEN SHOULD HAVE AN ELECTRICAL Griddle: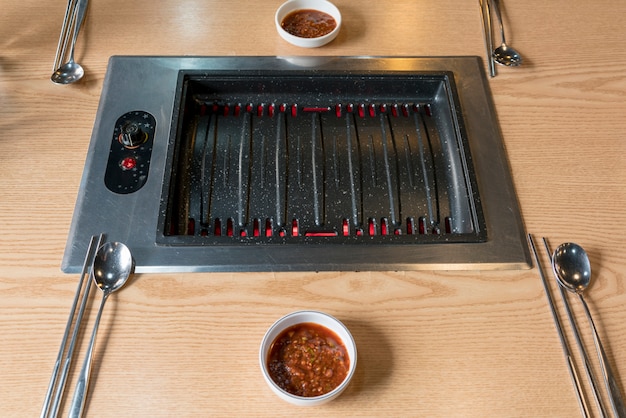 FLAT AREA
If you want to create the perfect vegan pancakes, an electric griddle is what you need. Without the raised edges, it is easier to maneuver the putty knife to turn it over. And as you know, there are tons of vegan pancake recipes that you can cook on your breakfast stove. Due to the flat surface, everything would cook more evenly.
MORE KITCHEN ROOM
This is one of the main advantages of an electric griddle: you can cook larger quantities! A frying pan has more space than normal pans, so you can cook more food at the same time. And knowing that we all have busy lives will reduce the amount of time you spend cooking. If you cook for your family or have friends, it wouldn't be that difficult as you can cook more in half the time. You can also take advantage of the space by preparing your meals in advance – great for keeping up with meal plans!
LESS FAT
Of course we want to cook healthier! Since an electric grill plate has a non-stick surface, it no longer needs grease. Also, most grills have this type of font on the edges. This is where the fat collects and runs off. As such, you are preparing healthier food.
PERFECT COOKING
Another benefit of the flat surface of an electric hob is heat. Cold spots can appear on a normal baking sheet or pan. An electric griddle ensures that the entire surface is heated evenly, so you can be sure that your food is perfectly prepared.
EVEN MORE SPACE
If you have a hot plate in your kitchen, the stove will turn on. You put the plate on the worktop to be able to use the stove at the same time. It's great if you cook a lot of food. It could be for a birthday party, Thanksgiving, or any gift-giving celebration. With space on the stove, you can reheat certain dishes while cooking on the hot plate.
There are many advantages of having an electric griddle as a kitchen cabinet. You can cook more food at the same time, achieve even heat for perfect cooking, and also have less fat. In addition, it would be very easy to clean, as it is not necessary to scrub the surface furiously, as it does not stick. Get yourself best Cuisinart electric griddle for your kitchen!