# of outdoor activities even in winter
For some of us that don't live in areas where it snows, it's hard to get really excited about the snow. All winter we spend a day, a weekend, if we're lucky a week. So we have very little time to get excited about. When the time comes to get ready for the snow, oh boy do we get excited. Planning everything we are going to do. That's the time when it really gets exciting. You see, I love the snow. So I always look forward to this time of the year. Love getting ready for it. It's hard trying to decide what to do out there because there are so many things to do. So what to do.
Ok so writing down my list of what we will be doing out there. I know for sure I'll take my snow sled, that's a must. I got my football ready. Me and my dad usually play catch so I can't forget my baseball glove. Have to take a few puzzles and board games. Of Course while we were there we have to play in the snow. We usually have a few snow ball fights. One of my favorite things that we do while we're out in the snow is our snowman contest. It's the boys against the girls and me and my dad always win. One day, I have no idea when but we'll give the girls a chance to win. Just so they could know how good it feels to win. I'll have to talk to my dad about that though. He is very competitive and hates to lose. Especially to my mother. I have no idea why but he hates losing to her. You should see how bad they go at it when we have our snowball fights. I think it's funny, and yes, they love each other. There's just always been this competition with them since I could remember.
This year my snow time will be a whole week long. I'm so looking forward to it. I'm so excited. For a whole week I'll have my snow days. I'm so fortunate that my family takes us to the snow every year. I could already taste the delicious hot chocolate with marshmallows that my mom makes. I'm honestly really looking forward to everything.
Well I think I'm ready for our trip. I hope I dont forget anything. There are always other things we can do in the snow. One time we built this amazing fort. It was made entirely of snow. An amazing creation I might say. My family and I always find ways to have fun. I guess you can say we're a fun family.
So my seven snow days hopefully come quickly. Seven days, I can't wait. We usually just stay five days so it's going to be great. I hope we have enough activities planned for our entire trip. Maybe I should think of something else. Nah, I think we're good. There's already enough activities on our list. Now comes the hard part. Having to wait for my seven snow days to come so that I can try all the activities we have planned. Wish me luck, God bless!
Latest posts by abdullah hussain tanoli
(see all)
World revelation believes that helpless children in the world's the majority dangerous places justify power over their futures. The loss of a loved one, especially a mom or dad, can make any child feel powerless. Orphans are vulnerable to abuse and poverty, risk missing school and never reach their true potential. But you can help give them the future they deserve. Give vulnerable orphans the love and care they need for their well-being.
Here are an estimated 153 million orphans worldwide. These children have experienced more grief in their short lives than most of us could ever imagine, and for millions of children in developing countries, the loss of one or mutually parents is able to guide to a life of scarcity and cruelty. When you sponsor an orphan child, you help protect and empower the world's most vulnerable children and make their communities prosperous and self-reliant. Orphan sponsorship child is a chance to bond with them and watch you change their world forever.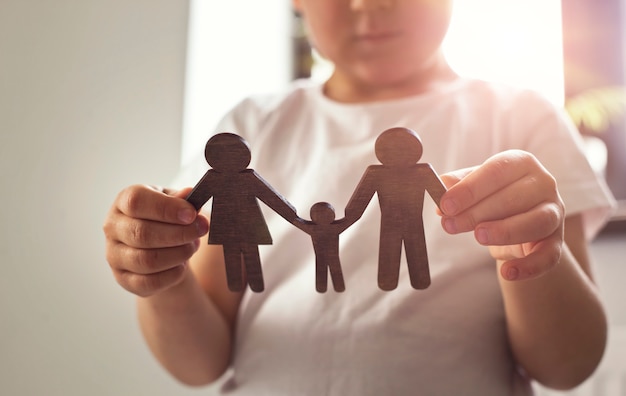 What sponsorship can provide for orphans?
We have 58,958 sponsorship programs for orphans around the world, but many more children need our help. With your support, we can ensure that needy orphans and vulnerable children have all the opportunities you would like to have for your little ones. When you sponsor an orphan, you are helping an innocent child build a better life for himself. Charity for orphans provides needy orphans with an opportunity to escape the vicious circle of poverty forever, so please help these children who cannot help themselves.
Protection
At World Vision, we work with some of the world's most vulnerable orphans, many of whom have lost their parents to conflict or ill health. We use our 70 years of experience to protect children fleeing war and take care of orphans.
Education
From books to desks and better prepared teachers. By sponsoring an orphan, you can help provide the tools to help them achieve in life. You can help build schools, fund teachers, and make them fun and useful.
Improving the daily life of children by protecting them from disease; providing them with educational opportunities; and by providing them with access to adequate food, water and sanitation, they can also be a cushion to help relieve suffering in emergencies. Perhaps most importantly, these essential resources can give children a world of hope for a brighter future.
How does orphan sponsorship work?
Our Personalized Individual Sponsorship Program for Orphans allows individual donors to sponsor an orphan child and his or her family, ensuring that the needs of each orphan are met, providing basic necessities to improve their health and nutrition, and supporting them through their education and social development. … This one-to-one relationship gives children a message of hope and a message that they are important, valuable, and that someone outside their family cares about them and their future.
How much does sponsorship cost?
Sponsorship costs £ 30 per month or £ 360 per year. They pay for school fees, clothes, shoes and basic necessities to improve the health and nutrition of the orphan, as well as money for the orphan's family. Our partner organizations in the field monitor the progress of orphans.
Can I give more than required or send gifts to my sponsored child?
Unfortunately, we do not have such a position, as we have found that when some orphans receive additional money or gifts, other children in the area feel left out. We believe that all orphan sponsorship children should be treated equally and fairly. If you would like to donate a little more, we recommend that you support children who are not receiving sponsorship by making a donation to our fund for orphans, which will help to continue the child's dream of learning and studying in the event that their sponsorship ends And until we can find a special sponsor for them.
Latest posts by abdullah hussain tanoli
(see all)