Minivan vs. SUV: Which is Better?
SUVs and minivans are the two most efficient vehicles in the market for consumers. Both vehicles have pros and cons when it comes to price, features, style, and capabilities. It is important to know your needs and to scrutinize all the features of the vehicle before making this tough choice.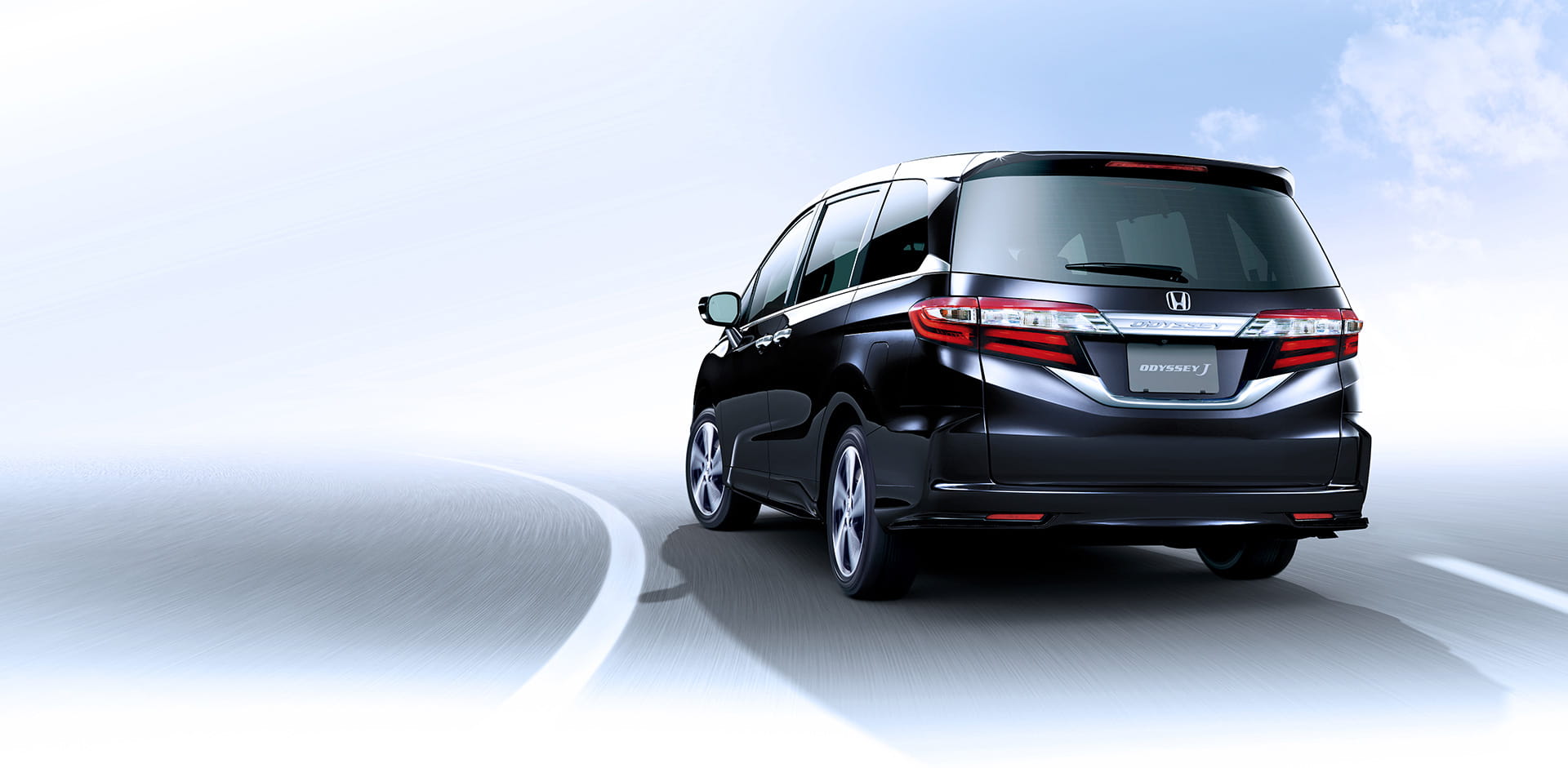 Here is a comparison to help you make the right decision
Minivan vs. SUV: Cargo Space
Minivans are the winner of this category as they offer a huge amount of space in almost every minivan along with the easy-load access. In comparison, the Honda Odyssey allows up to 158 cubic feet whereas the Chevy Suburban can only have a little more than 120 cubic feet of cargo space.
Minivans offer lower floors and deep cargo in the third row gives you extra space for groceries and suitcases in the back even when the vehicle is full of passengers.
Minivan vs. SUV: Price
Minivans are generally considered cheaper than SUVs. If fully loaded, minivans can range from $30000 to around $40000. The least expensive SUV on the other hand can start from $30000 with three rows of seats and end up closer to $50000.
In comparison, top trim and fully loaded minivan retail for around $50000 whereas a top trim luxury brand SUV retails for $80000. So, If you are looking for all the latest features along with luxurious comfort then minivans are the right choice for you.
Minivan vs. SUV: Comfort
Both minivans and SUVs offer several interior features that are appealing to consumers. Minivans retain an advantage in comfort due to its flexible seating configurations and sliding doors. Almost all minivans offer adjustable middle seats that are removable and can be stowed away on the floor. The third-row seats are also adjustable and can be folded away to get extra space.
SUVs also offer third-row seat adjustments, but they are more congested than minivans. Moreover, SUV does not offer a flexible middle seat configuration.

Minivan vs. SUV: Safety
Many consumers believe that SUVs are safer than minivans. This can be true in some cases. however, due to their higher ground clearance, SUVs are prone to rollovers. In comparison, minivans are designed like a regular car and have a lower center of gravity which makes them more stable on the road.
Apart from that, SUVs and minivans have quite similar features and options when it comes to safety.
Minivan vs. SUV: Performance
SUVs are known for their great performance and are the clear winner in this category. The optional v8 engines or turbocharged v six engines in large SUVs offer great acceleration and handling capabilities on the road. In comparison, minivans are nimble when it comes to handling due to their lower center of gravity.
Minivan vs. SUV: Passenger Space
Minivans have an advantage over SUVs in this category as well. SUVs and Minivans all feature bucket seats in the centre row and three passenger seats in the third row. The passenger space in minivans does not come at the cost of cargo space which allows you to fit all your stuff in the vehicle that you carry around every day.
Let's take a look at a practical example to better understand passenger space. Honda Lebanon has both Honda Pilot, a mid-size SUV and Honda Odyssey, a minivan in its lineup. Both can seat 8 passengers at a team. However, minivans provide more comfortable seating space.
SUVs are still pretty spacious, but if you are looking for a vehicle that can seat 7 to 8 people comfortably then a minivan is certainly the right option for you.
Minivan vs. SUV: Fuel Economy
This category will end in a tie as there is no significant difference between SUVs and minivans when it comes to fuel consumption. The fuel efficiency of SUV hybrid and SUV crossover are quite similar to minivans. However, the higher price of SUVs can equalize your fuel-saving so think wisely before making a final decision.
While SUVs are popular for their style and power, minivans provide practicality. Both have unique features and benefits which appeal to different buyers. So, before you decide to buy a vehicle, assess your needs comprehensively.
Forexdll Review – My Experience, Pros, Cons
Are you thinking about decompiling your ex4 file to mq4 with Forexdll and or even considering the critically acclaimed $250,000 software? There are a lot of scam decompilers out there online right now and some have very shady reputations so it can be really hard to know who to trust.
I have extensively tested Forexdll personally and looked into hundreds of reviews of Forexdll users all over the world to compile a really in-depth review of the platform. Is Forexdll legit? Let's find out…
Is Forexdll Legit?
Forexdll is verified to be legitimate. They have a flawless reputation and there is proof in various forums and YouTube of traders receiving source codes.
How Much Money Will I Pay?
You have to send the file to them first and the cost usually depends on the complexity of the file. Forexdll does the rest!
How Much Does Forexdll Charge To decompile market files?
The price depends on which file you are looking to take
What Payment Options Are There?
Forexdll accepts cryptocurrencies.
Are The Source codes readable?
Yes, Forexdll source codes are readable
Can You get a refund from Forexdll in case if it goes wrong?
With the Forexdll software package challenges you aren't allowed a refund. HOWEVER, for the decompiling service, they have a 45 days refund policy
Who Are Forexdll?
Forexdll are a forex programming and trading firm based out of Czech Republic, mainly based in the Forex trading sector. In short, they provide a $250,000 to traders to decompile their files.
The software is to decompile forex files and help you correct errors in case the developers no longer provide software, meanwhile they also have a free version on their website which you can download for free.
They're no doubt the largest forex programming firm in our Top forex programming List and have been my personal first choice for months now.
Is This Forexdll Software Realistic?
You may be wondering, is it actually possible to decompile a forex file from ex4 to mq4. Then even if you manage to decompile it, is it possible to read and use the code? The answer is, frankly, it's very much possible but it can be very hard for 95% of developers.
Most developers do not have the skill and tools to perform this action. For this reason, the majority of forex developers are not able to do this, sadly.
However, if you are lucky to come across their website – there is absolutely no reason that the Forexdll software won't work for you!
The Free Forexdll Decompler software
Thinking of trying your luck in the Forexdll free software? Well, if you are on the fence, they now offer a FREE decompiler for you to download! This decompiler is completely free.
You can download the free decompiler software on their website and test for yourself to confirm if it supports your file or not, the free decompiler software supports only old build files.
Forexdll's Reputation & Reviews
The issue with forex programming companies are the fact that there have been a lot of scams over the years. Random people promising to give you a decompiler software for a ridiculous amount of money. They make confusing videos using it, yet you are never able to decompile just a single file and this is how the company makes all of its money.
For this reason it's crucial to look at the reputation and reviews within the trading community so you can make a decision as to whether you think the funding company is worth the risk.
Take a look through the reviews and you'll see that the large majority of traders are absolutely thrilled with the company, they're getting their work done, getting a better trading system than they were without Forexdll!
Alongside the usual trading review websites there is also a review about forexdll on YouTube. Many well known forex traders like this man from dubai. for example have shown forexdll is legit
It's really nice to see a lot of traders getting their job done and being able to decompile their files with forexdll. In this video Hannah shows what they use forexdll for.
What Support Does Forexdll Offer To Traders?
Since you are actually using Forexdll as your programming company, if you get their decompiler software, you want to know that you are able to get in touch with them whenever you need. Luckily Forexdll has loads of potential ways to get in touch. I have personally used this company and used multiple of the support options during this time.
Email: support@Forexdll.com
If you are based in Minnesota, they also have an office address and welcome traders to setup an appointment and go down to meet in person. It's really great to see such transparency from a decompiler company! The company also has 24/7 live chat support on the website, that I have found extremely useful over the last few months. It's also worth noting that this support is offered in English language.
Tools For Traders
More importantly than the services, Forexdll offers a range of complex tools that have helped my trading tremendously. These tools are all accessible in the client portal of the website once you have opened the page and they are all free to use! These include…
Free decompiler
Well, let's take the profit split and the profit target… Let's even look at the minimum trading days and maximum trading period too… Otakar has set the standard here and it's clear to see the this is being replicated across 90% of the other proprietary trading firms within the industry.
Is Forexdll a scam?
In summary, if you're looking for the opportunity for the legitimate and reputable company to give you their $250,000 software to decompile with, Forexdll is the company for you. They have an amazing reputation within the industry for actually decompiling files and honouring their word, alongside great customer support and functionality.
This isn't some miracle way to get rich though – the Forexdll software is no joke and it certainly is hard to come by and hard to pay. If you're a serious trader, give it a go now! If you're new to forex and not yet consistent, I would recommend taking one of the free softwares to test your file and start working towards your $250,000 software.
Is Decompiling Legal with forexdll?
Courts in the U.S. have always upheld the right of users to know exactly what code is being installed on their systems by programs they have legitimately obtained.
Legality of reverse engineering depends on the country and the purpose of decompiling. As a rough summary:
In the USA, it is legal as long as the software was obtained legally, but if the license prohibits it explicitly (and most software licenses do) then it is a breach of the contract which the license constitutes — thus "illegal", but a matter of civil law, not penal.
The DMCA also has ramifications in the matter. The reason for which you do the reverse-engineering is important: if you do it in order to circumvent a system which deliberately controls access to copyrighted work, then the Law will smite you mightily.
In the European Union, reverse engineering is legal as long as it is for interoperability purposes, whatever the license may say on the subject. Reverse engineering does not give you the right to publish your findings, though.
Licensees are in certain cases permitted to decompile software code without infringing the Software Directive. In a judgement of 6 October 2021 in the case C-13/20, the Court of Justice of European Union (CJEU) ruled that insofar decompiling is necessary to debug the software, regardless of whether it is prohibited by the license agreement, the licensee is free to do so without being subject to Article 6 of the Software Directive. However, the CJEU leaves the door open for parties to provide contractual provisions in order to agree on steps and procedures for bug fixes.
Background
The CJEU came to this decision after a preliminary question of the Brussels' Court of Appeal (C-13/20). The case revolved around Top System, a developer of computer programs. For several years Top System had been working for the Belgian public organisation Selor, building several digital applications and granting licenses thereof to Selor.
As Top System was experiencing persistent software malfunctions that could not be resolved, Selor decompiled part of the licensed software in order to disable the faulty function. Top System argued that this decompiling was not allowed and that Selor had thereby infringed its exclusive rights as regards to the software.
The Brussels' Court of Appeal referred the matter to the CJEU for a preliminary ruling in order to clarify the extent to which decompiling of a computer program is permitted under European copyright law, in particular to Directive 91/250 of 14 May 1991 on the legal protection of computer programs (hereinafter the Software Directive) . The Brussels' Court of Appeal formulated two questions in this regard:
Is Article 5(1) of Software Directive to be interpreted as permitting the lawful purchaser of a computer program to decompile all or part of that program where such decompilation is necessary to enable that person to correct errors affecting the operation of the program, including where the correction consists in disabling a function that is affecting the proper operation of the application of which the program forms a part?
In the event that that question is answered in the affirmative, must the conditions referred to in Article 6 of the Software Directive, or any other conditions, also be satisfied?
Decompiling in case of necessity to correct errors
The CJEU held that although Art. 4 of the Software Directive grants an exclusive right of reproduction to the creator of a computer program, Art. 5 of the same Directive stipulates that, in the absence of a provision in the license agreement, the licensee may perform acts necessary to use the computer program for its intended purpose, including correction of errors, without the consent of the copyright owner.
According to the CJEU, Art. 5 of the Software Directive should be interpreted as meaning that the legitimate purchaser of a program is entitled to decompile that program in order to correct errors affecting its operation and that Art. 6 of the Software Directive should not be understood as a being limited to interoperability purposes and therefore does not prevent such decompiling for bug fixes. The CJEU stated that "while Article 6 of [the Software Directive] concerns the acts necessary to ensure the interoperability of programs created independently, Article 5 (1) thereof seeks to allow the legitimate purchaser of a program to use it in a manner consistent with its intended purpose. These two provisions therefore have different purposes".
Application of the Conditions of Art. 6 Software Directive
As Art. 5 and 6 of the Software Directive were considered to have different purposes, the CJEU concluded that the requirements set out in Art. 6 are not, as such, applicable to the exception provided for in Art. 5 (1) of the Software Directive. However, this does not mean that there are no conditions for relying on Art. 5 of the Software Directive. According the CJEU, the acts must be "necessary" for the lawful acquirer to be able to use the program for its intended purpose, including the correction of "errors":
"Errors": according to the CJEU, the term "errors" must be interpreted in accordance with its usual meaning in everyday language, while also taking into account the context in which it occurs and the purposes of the rules of which it is part. In the field of computing, an error is generally seen as a defect affecting a computer program which is the cause of the malfunctioning of that program;
"Necessary": the correction of errors affecting the use of a program in accordance with its intended purpose will, in most cases, involve modification of the program code and the implementation of that correction will require access to the source code or, at the very least, to the quasi-source code of that program. In case the source code is lawfully or contractually accessible to the purchaser, the CJEU stated that the decompiling cannot be regarded as necessary.
On the other hand, the CJEU considered that the correction of errors may be subject to specific contractual provisions. In this regard, the CJEU had the following observations:
Recital 18 of the Software Directive prevents IT developers to contractually prohibit both the loading and unrolling operations necessary for the use of a copy of a legally acquired program and the correction of errors affecting the operation thereof, meaning that parties cannot contractually exclude any possibility of making a correction of these errors;
however, the parties can stipulate the procedures for exercising the right to decompile; for example, the parties can agree that the rightholder must ensure corrective maintenance of the program concerned; and
in case the parties did not provide for any specific contractual provisions, the licensee shall be free to decompile the program insofar as this proves to be necessary in order to correct errors affecting the operation of the program. Of course, the licensee shall not be permitted to decompile for other purposes than correcting such errors.
Conclusion
From the CJEU judgment we learn that, in the absence of any contractual provisions, the licensee is permitted to decompile the licensed software insofar it is necessary for the licensee to be able to use the program for its intended purpose, including the correction of errors. The decompiling should however be limited to the purpose of correction of the errors and cannot be used otherwise.
Even though parties are prohibited from contractually excluding any possibility of making a correction of the errors, parties should consider addressing the conditions of the legitimate user's decompiling activities in the license agreement, to avoid possible disputes.