Minivan vs. SUV: Which is Better?
SUVs and minivans are the two most efficient vehicles in the market for consumers. Both vehicles have pros and cons when it comes to price, features, style, and capabilities. It is important to know your needs and to scrutinize all the features of the vehicle before making this tough choice.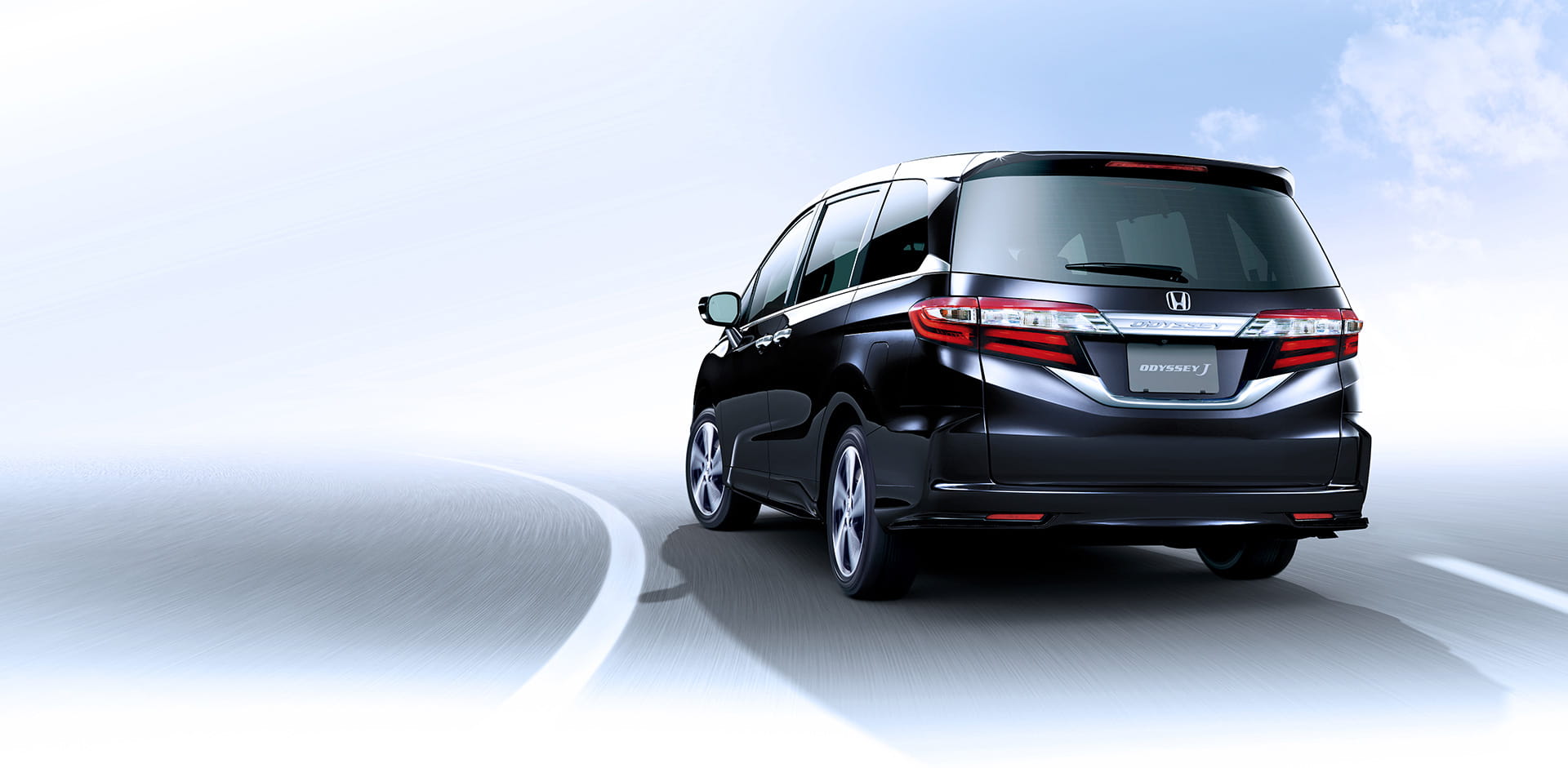 Here is a comparison to help you make the right decision
Minivan vs. SUV: Cargo Space
Minivans are the winner of this category as they offer a huge amount of space in almost every minivan along with the easy-load access. In comparison, the Honda Odyssey allows up to 158 cubic feet whereas the Chevy Suburban can only have a little more than 120 cubic feet of cargo space.
Minivans offer lower floors and deep cargo in the third row gives you extra space for groceries and suitcases in the back even when the vehicle is full of passengers.
Minivan vs. SUV: Price
Minivans are generally considered cheaper than SUVs. If fully loaded, minivans can range from $30000 to around $40000. The least expensive SUV on the other hand can start from $30000 with three rows of seats and end up closer to $50000.
In comparison, top trim and fully loaded minivan retail for around $50000 whereas a top trim luxury brand SUV retails for $80000. So, If you are looking for all the latest features along with luxurious comfort then minivans are the right choice for you.
Minivan vs. SUV: Comfort
Both minivans and SUVs offer several interior features that are appealing to consumers. Minivans retain an advantage in comfort due to its flexible seating configurations and sliding doors. Almost all minivans offer adjustable middle seats that are removable and can be stowed away on the floor. The third-row seats are also adjustable and can be folded away to get extra space.
SUVs also offer third-row seat adjustments, but they are more congested than minivans. Moreover, SUV does not offer a flexible middle seat configuration.

Minivan vs. SUV: Safety
Many consumers believe that SUVs are safer than minivans. This can be true in some cases. however, due to their higher ground clearance, SUVs are prone to rollovers. In comparison, minivans are designed like a regular car and have a lower center of gravity which makes them more stable on the road.
Apart from that, SUVs and minivans have quite similar features and options when it comes to safety.
Minivan vs. SUV: Performance
SUVs are known for their great performance and are the clear winner in this category. The optional v8 engines or turbocharged v six engines in large SUVs offer great acceleration and handling capabilities on the road. In comparison, minivans are nimble when it comes to handling due to their lower center of gravity.
Minivan vs. SUV: Passenger Space
Minivans have an advantage over SUVs in this category as well. SUVs and Minivans all feature bucket seats in the centre row and three passenger seats in the third row. The passenger space in minivans does not come at the cost of cargo space which allows you to fit all your stuff in the vehicle that you carry around every day.
Let's take a look at a practical example to better understand passenger space. Honda Lebanon has both Honda Pilot, a mid-size SUV and Honda Odyssey, a minivan in its lineup. Both can seat 8 passengers at a team. However, minivans provide more comfortable seating space.
SUVs are still pretty spacious, but if you are looking for a vehicle that can seat 7 to 8 people comfortably then a minivan is certainly the right option for you.
Minivan vs. SUV: Fuel Economy
This category will end in a tie as there is no significant difference between SUVs and minivans when it comes to fuel consumption. The fuel efficiency of SUV hybrid and SUV crossover are quite similar to minivans. However, the higher price of SUVs can equalize your fuel-saving so think wisely before making a final decision.
While SUVs are popular for their style and power, minivans provide practicality. Both have unique features and benefits which appeal to different buyers. So, before you decide to buy a vehicle, assess your needs comprehensively.
How To Find Suitable Toys for Your Little Dog?
Aside from escorting their owners most of the time, dogs deserve to have fun like every other pet. Getting them toys is one way to show that they are part and parcel of the family.
Their playful personality needs more than cuddles and being locked up in the kennel for the better part of the day. Toys give them the chance to explore their playful side. Here are ways in which you can find suitable toys for your little dog.
1.      The Toy's Size
The last thing a caring owner wants is to put their little dogs in harm's way by purchasing oversize toys for them. A toy's size matters because, just like kids, little dogs like to play with something of their size. While considering the size, check on the texture since it also determines the level of comfort the dog receives. These features matter, even more, when considering buying newborn dog toys.
Buying a dog toy with the perfect size can get tricky at times. A tiny and soft one can cause significant damages to your little dog. They might choke on them in the middle of enjoyable playtime.
If you have to buy your dog a smaller toy, ensure that they don't play with it unsupervised. Set some time aside and engage them in fun yet safer games. This way, the risk of endangering their fragile lives is lowered. A rule of thumb for all owners of little dogs is always to inspect their dogs' toys. Get the new ones at the sight of tear or even break marks and get rid of the old ones.
https://unsplash.com/photos/ZnHEa8mHOxw
1.      Consider Your Dog's Personality
Believe it or not, dogs also vary in terms of personality factors. Some of them exude a significant level of playfulness and enthusiasm. On the other hand, others are more laid back and only engage in a fair share of fun and games. On the bright side, there are toys for all kinds of dog personalities. Among the most popular are chewable balls of all sizes. Manufacturers are keen on dog's behavior and come up with toys to match it.
Most dog owners prefer buying balls for their little dogs because they have proved to be versatile. They are not as complicated and would go the extra mile to put smiles on their dog's faces when used accordingly.
Balls for dogs are available for all kinds of games and outdoor activities. Dog owners who take their dogs to the beach are better placed since beach balls also favor little dogs. What're more, balls and other toys contribute to the overall well-being of your little dog. They keep your dogs in shape mainly when used consistently.
https://unsplash.com/photos/nhHx-_zsesc
1.      Dog's Age
The term 'little' may be used in defining dogs that have no teeth or are in the process of teething. They are still so fragile and need all the tender loving care they can get. A dog's age is a factor that makes it easier to shop around for ideal dog toys for the little furry ones. Any age ranging somewhere around three weeks means they are still in the newborn phase and need softer, gentler toys.
Those who fall between three and nine months are in the teething stage and need soft, squeaky rubber toys to help them cope. Take them along your toy shopping spree for easier reference when looking. Besides, having toys around prevents them from using your clothes, shoes, and furniture as alternatives. Aside from the teething factor, check on the paws as they also have a significant role to play in your toy shopping venture. Paws that have not shown signs of claws coming out can only handle cozy and snugly toys.
2.      The Safety Factor
Your core objective as a dog owner is to keep your little dogs safe at all costs. The safety factor starts from the environment around your home. Make the place conducive for them to thrive in every way.
The toys you buy must also spell out safety, especially in terms of how they operate. Dog toys are divided into different types depending on their design and texture. For instance, there are active toys specially made for dogs with extra active personalities. Other types of dog toys include comfort and distraction. Each one of them is meant for their respective terms of description.
https://unsplash.com/photos/q6_CCxCnFbc
1.      Warm Fuzzy Blanket
Most dogs tend to attach themselves to people and items. In most cases, blankets are their go-to when they feel like a cuddle, and the owner is nowhere in sight.

Aside from a cuddle companion, a blanket also doubles up as a toy for some dogs. They relish the feeling they get when running their soft paws on the warm-textured blanket. Ensure that the blanket is not too big for the little dog's size. An oversize blanket could endanger it primarily through suffocation.
https://unsplash.com/photos/ME11XuIpUXg
Conclusion
Being attached to your dog is very normal and healthy at the same time. It shows you have someone that you love and care about and also loves you back unconditionally. Buying toys for your little dog is one of the many ways to show your love for it. All the tips listed above go a long way in helping you pick the perfect toys for them.