How Long Does A Couch Take To Clean And Dry?
Your couch is a significant item in your home as it provides a platform for work comfort and relaxation. Many families spend quality time relaxing on their sofa after a hard day's work. However, spills and dirt can spoil the beauty of your sofa with time, and when that happens, you will need to clean and dry your couch. Are you a Sydney homeowner who wants to keep household upholstery free of dirt? Consult couch cleaning Sydney experts to tidy up your upholstery.
Experienced couch cleaners observe the best practices and use appropriate cleaning supplies to remove stains, dust, and all kinds of dirt. You can extend the lifespan of your couch by thoroughly cleaning it at regular intervals.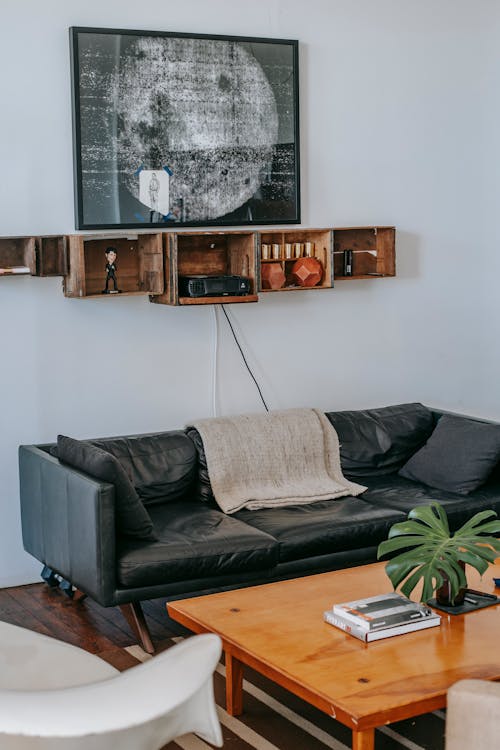 Just How Long Does It Take To Clean And Dry A Couch?
In professional couch cleaning, water may be used alongside other chemicals to get rid of dirt. A hot water extraction process starts with the use of upholstery cleaning solutions and a watery soapy solution to coat the fabric. The next step involves scrubbing the soils and rinsing the fabric. It can take about 8 to 12 hours to clean and dry your couch.
You may have to use ceiling fans and oscillating fans to speed up the airflow and boost the drying process and reduce the drying time. Opening your window and turning on the heat are also recommended for quick couch drying after cleaning.
Couch cleaning services that apply water and soap-based chemicals to clean upholstery will leave your couch wet after the process. On the other hand, you can opt for professional couch cleaning solutions that include fan-drying techniques. Switching on your ceiling fan in addition to using a drying process can help you cut down your couch drying time to about four to six hours after cleaning.
How To Dry Your Couch Cushions
In refreshing your couch cushions, it is necessary to pay attention to the safety of your furniture. One threat is for sure: porous couch cushions can soak up moisture and expose your furniture to mildew mess. Also, the heat from your electric dryer can melt your couch cushion and distort its shape. Here is how to dry your couch cushions appropriately:
Remove your wet cushion and take away the outer covers if possible
Lay out a neat towel and place a cushion on top of it. Then roll the towel to absorb excess moisture. Allow the cushion cover to dry up.
Place your couch cushion in your bathtub and press it hard against the surface of the tub to get rid of moisture
Keep your couch cushion in an area with good ventilation. You can use sun-drying or fan-drying to enhance the drying process.
Once a while, check to see if moisture remains in the cushion and replace the covers if they are fully dry.
Couch Master Cleaning Services is the premier couch cleaning Sydney expert. Our well-trained staff has all the experience to give your couch a facelift. Get in touch with us now to receive your quote.
Latest posts by abdullah hussain tanoli
(see all)
How to succeed in Cengage class by hiring someone to help
Are you enrolled in Cengage's online courses and wondering how you can excel? You most likely require help to succeed with Cengage solutions. Many students look for websites online that might assist them in finishing their Cengage online courses. You might want to hire someone to complete your Cengage online homework assignments in many subjects, including mathematics and chemistry, or you might need assistance with Cengage online examinations. We have the ideal answer for you. At a very low cost, our specialists are prepared and available to complete your Cengage online class. They have knowledge of the disciplines because they have participated actively in Cengage classes for a long time. Students who have previously struggled with their Cengage assignments and made the decision to use our platform have consistently returned because of the high quality of our services. All requests, such as "Pay someone to do my Cengage homework," "Find answers for my Cengage homework," "Affordable websites to do my Cengage homework," and "Help with my Cengage class online homework," are handled by our platform.
Our professionals are knowledgeable in all subject areas, including psychology, sociology, food and nutrition, history, engineering, mathematics, business studies, ICT, biology, physics, chemistry, geography, marketing, and engineering. For our clients, we conduct all classes. Simply email us with the necessary information, let us research the solutions for your Cengage assignment, then sit back, unwind, and enjoy success in your Cengage online course. Contact us to take advantage of our cost-effective website for Cengage homework. Today, especially with virtual schooling, online tutoring services for Cengage classes are quite prevalent. We are aware that many students don't have enough time to complete this assignment. It is challenging to balance several tasks, such as surviving, with paying for school. Our responsibility is to offer all students high-calibre solutions for their Cengage homework. You may experience stress if you have a backlog of Cengage assignments and are unable to complete the deadlines on your own.Pay someone to complete my Cengage homework or locate someone to complete all my Cengage homework and quizzes. Our platform is well-known throughout the world since we provide students who are having trouble with their Cengage assignment with excellent academic services.
Your tasks will be completed by our professionals, who will ensure the highest possible grades. We offer professionals to complete your Cengage class assignment tonight or at any other time, and we have immediate assistance available. We guarantee that helping with my Cengage assignment will be a simple task for us to complete because of our commitment to you and our availability 24/7. Do you consider paying someone to do my Cengage course? Do you have the solutions to my Cengage homework? You can choose from among our professionals to send someone to complete my Cengage course for me. It's possible that your difficulties are related to an impending Cengage exam. I'll pay someone to take my Cengage exam! We provide immediate assistance with my Cengage duties in addition to finished projects for Cengage online courses. Our website is accessible to all students and is interactive. You will receive an A plus from our knowledgeable professionals. Avoid worrying about your Cengage homework or examinations when our specialists can quickly and easily sort your concerns and help you succeed.
Contact us right away through our website with the specifics of your assignments to receive a reasonable price quote as you take advantage of the advantages and earn top grades in my Cengage online class. We are here to help you find someone who can complete your Cengage homework. Our professionals are prepared to take my Cengage exam and my entire online course. Pay someone to complete my online Cengage coursework right now. Send us the information, and our experts will get back to you right away. You don't need to stress about cramming for the test, missing the deadline for your tasks, or getting bad scores. Pay a professional to complete my Cengage homework and provide any additional online assistance for my Cengage class.Our website is an expert platform that will offer Cengage answers to students at very affordable prices, further ensuring that you receive 100% marks on your assignments. In order to only offer the top professionals in the field, we exclusively hire very highly experienced experts and teachers who have undergone fair screening. In fact, our specialists have completed 95% of the tests and assignments for Cengage with A+ grades. This is the perfect location for you if you're looking for a trustworthy and dependable website to help with my Cengage homework. For classes using Mindtap, Sage, Web Assign, SAM, and other Cengage products, we provide the highest quality grades.
You should be aware that hiring specialists to finish my Cengage course is a simple process that is offered via a chat option on our website. Before working with our specialists, you just need to fill out your order and a prompt for the assignment details. Our specialists will evaluate the requirements after you have given them information about the Cengage class or assignments online and respond. We have an affordable fee for providing high-quality responses. For our specialists to start working on the jobs, we require students to respond to the pricing quote. After receiving your funds, we move on to hiring professionals to do the service. We are willing to work with you and accept the terms if you need to make alternate payment arrangements. We provide support for academic work at all levels, including Cengage activities at the High School, College, Undergraduate, and Doctoral levels. Additionally, our professionals are ready for proctored and proficiency exams as well as professional online projects and job interviews. Find assistance with my Cengage assignments using our platform. Get the answers I need for my Cengage assignment, then stop struggling. With Cengage's online course assistance, you can expect A+ grades. Engage us right away! 
Latest posts by abdullah hussain tanoli
(see all)