How companies can benefit from SEO?
Search Engine Optimization, commonly abbreviated to SEO, is a strategy that every business needs as part of its marketing plan. How often have you ventured onto page two or three of your Google results page? If the answer is very rarely, you are like most of us. People are more likely to visit a website higher up the SERP (Search Engine Results Pages). This is why the battle for getting to the top page is constantly fought. This is where SEO is crucial. With the right strategy, companies of any size can benefit from SEO, how can they benefit?
SEO Builds Brand Awareness
If people keep seeing your brand name on page one, this will make them more aware of your presence over time. This is where the benefit of a quality SEO services company will serve you well. Small businesses need a complete audit conducted by an SEO services company, as good SEO companies have a comprehensive digital marketing strategy to help businesses on the lookout for ways to improve themselves.
It Will Help You Beat the Competition
It's a very competitive world out there, and SEO adds another layer to the warfare of business. If your competitors are bigger fish in your industry, you can use SEO to place your business higher up the rankings, and even surpass bigger name companies. This is why an SEO agency utilizes the best practices to improve your ranking positions, by improving your website's user experience and diverting traffic to your website. Smaller businesses don't need to be afraid of the bigger competition anymore.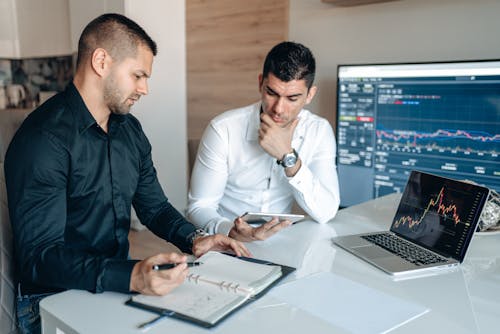 SEO Can Improve Your Website
SEO is not just about ranking higher on Google, it is about making sure your website provides a proper user experience. An SEO company can give you significant insight to help you optimize your content. For example, if your website has a number of issues such as 404 pages and dead links, this goes against you, and you are penalized by Google as a result. Optimizing your website makes it faster and better for users. It's not just a way to get a shortcut to the top of the search engine results page, but it's a way to ensure that your website is running as it should.
SEO Can Get You More Leads
Among B2B and B2C organizations, inbound strategies are one of the most effective sources of leads. Using an SEO company to help you grow your business gives you insight into a variety of strategies to get new leads. As your search engine results will reach a better ranking, you will have more targeted visitors, which will result in better conversion rates, which means more customers.
SEO Is a Cost-Effective Strategy
When operating a small business, every penny counts. Small businesses do not have the luxury of spending huge amounts of money on marketing. A solid SEO strategy can help a small business get great results without spending a lot of money on advertising. SEO companies show you how to optimize your website but can also provide strategies to help you attract new customers and compete with bigger companies.
SEO Shows You Where You've Been Going Wrong
SEO is primarily about the user experience. We need to remember that if we are to appeal to a customer's sensibility, we need to make sure the website is easy for them to access and navigate. We need to consider a variety of components with regards to our content, layout, HTML coding, but also making sure that the website is friendly for mobile phones. Google Search has included mobile-friendliness as a key parameter of your ability to rank. If you do not optimize your website for mobile devices, this will go against you. If you want to make your business more user-friendly, you have to optimize it for mobile, which might sound obvious, but if your business is just starting out, this could be a common oversight.
It Will Give Your Business Long-Lasting Results
It's important to state that SEO is not a quick fix. If you are willing to give it the time and energy it needs, it will be a significant investment. SEO results are long-lasting as they will bring you new customers over a longer period of time, but you need to maintain your SEO to rank higher up the SERP. When you compare this to paying for ads, the results are far more rewarding.
As you can see, SEO can benefit many companies. All it takes is to optimize your website, but this task is not a one-time fix!
Latest posts by abdullah hussain tanoli
(see all)
7 Social Media Campaigns That Will Help Businesses Increase Sales
Social media marketing is a great way for businesses to increase sales. Social media platforms have become the main source of information for many people, so using them can boost your business's exposure and drive more traffic to your website. With that in mind, here are 7 social media campaigns that will help you boost your sales.
Social media is the new frontier in marketing and media exposure is one of the best ways to get more people in your target market aware of what you do. More and more companies are using social media to increase sales, but some have it mastered.
When it comes to crafting social media campaigns that help increase sales, hiring a PR agency in Australia is a sure-fire way to get the job done right. They are experts in their field and know exactly what it takes to develop a successful social media campaign that will reach your target market, attract new customers, and increase sales by providing exposure in front of potential buyers.
In this blog post, we will talk about 7 campaigns that have proven successful for businesses of all shapes and sizes.
Create a Facebook event for your business
One of the easiest ways to use social media marketing is by creating a Facebook event. This can be extremely useful because it allows you to target your customers and potential clients, as well as let them know about sales or special events.
The key with this type of campaign is to post engaging posts that will encourage your customers and clients to visit the event page. This does not necessarily mean posting about sales; Facebook users are already bombarded with advertising. Instead, focus on posting content that will inspire your customers to take action.
Use Instagram to share photos of your products
Sharing photos of your products on Instagram is a great way to show potential customers what they can expect when buying from your business. Showcase different uses for the product or share tips and tricks that people may not already know, like how to cook a certain type of food with your product, or how to use the product innovatively.
Be sure to post regularly, as the more often you share photos, the higher chance there is that your potential customers will discover them.
Create a "day in the life" campaign on Snapchat
Snapchat is quickly becoming one of the most used social media platforms because it's so unique and engaging for users. One great idea for your company is to create a "day in the life" campaign where you share fun moments with your employees throughout the day.
People love getting a sneak peek into what businesses are like behind closed doors, and this is especially true with companies that normally keep their inner workings confidential. So why not give them an inside look?
Be active on Twitter and LinkedIn
The key to using social media campaigns on Twitter and LinkedIn is being patient. These two networks are perfect for lead generation because they allow marketers to connect with people who are interested in buying what they're selling.
It might take some time, but eventually, you will end up building a strong community of potential clients that may be very beneficial to your business!
Produce YouTube videos to show how you make something
YouTube is one of the best platforms for video marketing and it's perfect if you want to show potential customers how your product or service works.
Not only can this be a great way to showcase your products, but it also gives people an insight into who you are as a company. Share what inspires you about starting out in business, why you love what you do, or how your business came to be. People may not know this, but they crave insight into the lives of entrepreneurs. So give them that little glimpse into yours by producing YouTube videos.
Host a contest on Instagram
Instagram is one of the best platforms for hosting contests and incentivizing customers to buy your products.
You can run a contest that offers free samples or discounts, like: "Post a photo with our product and tag us on @username for a chance to win $20 off" — this will allow you to reach more people and will also increase sales.
Instagram is one of the best platforms because it's easy for customers to interact and engage with brands. So why not give them something in return? Host a contest that'll allow you to reach more people, generate leads, and drive traffic back to your site.
Use influencers to promote your products on social media
Social media influencers are already online content creators, so it makes sense to work with them if your business is trying to increase sales. Influencers are also great for generating buzz because people love following them on social media; so what better way to drive sales than by working with influencers?
You can set up a deal where you pay the influencer for each post or per number of followers they have. If you're paying on a follower basis, make sure that the payment agreement is in place before you start promoting.
Conclusion
Social media should be a key part of any business marketing strategy and the benefits are clear. By hosting social media campaign that allows your customers to take part, you are creating a community. Not only that but your campaign will help increase sales by increasing brand awareness and building relationships with potential clientele.
Latest posts by abdullah hussain tanoli
(see all)