HOW CAN WE STORE THE WATER IN SUMMER FOR DRINKING
Keeping yourself hydrated is the most important thing to do in summers. It is because the water level and electrolytes in the body reduces due to frequent sweating. Dehydration leads to kidney stones, overheating of the body, psychological damage, cardiovascular disorders, etc. It is necessary to drink pure water in the right amount to keep yourself protected from such problems. There are different ways to store the drinking water in summers. Here is a list of the best ways to store water. Do you want to buy water purifier and dispenser?
CLAY POTS
It is an ancient and traditional way of storing water. Clay pots keep the water cool. These pots cool the water according to the climate of a particular area. As there were no refrigerators in ancient times, so clay pots were used to cool the water. The water stored in the clay pots is slightly alkaline in nature and the human body is acidic. Drinking this alkaline water balances the normal pH of the blood.

Clay consists of minerals that have the ability to stabilize the glucose level of blood. A dilute amount of these minerals in the drinking water is beneficial for health. It helps in treating the bad throat. It is better for people suffering from throat diseases to drink water from clay pots instead of refrigerated water.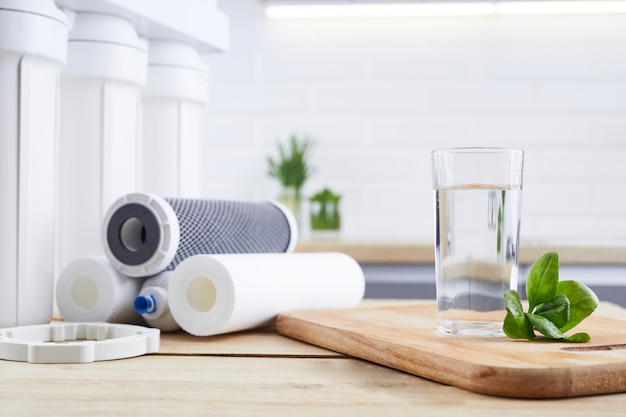 COPPER VESSELS
Drinking the water stored in copper vessels is advantageous for the human body. But, you can not use it too much. According to professionals, drinking copper-containing water twice a day is perfect for the human body. It improves the functioning of kidneys and liver. It also maintains the pH of human blood. Traces of copper boost up and strengthen the muscles of the body. Copper is a powerful element and it has the ability to kill harmful microbes present in the water. Drinking water containing small amounts of copper protects the body from many diseases like ulcers, acidity, infections, indigestion, etc.
SILVER VESSELS
Drinking the water stored in silver vessels increases the immunity of the body. Silver purifies the water naturally by killing bacteria and preventing the building of algae inside the water. The silver-containing water maintains all three doshas of the body. These doshas are responsible for good mental health. So, silver vessels make the water pure and improve the quality of the water.
GLASS CONTAINERS
The glass containers are a good way to store the water. They keep the water clean and reduces the risk of the presence of chemicals and toxins in the water. But there are some disadvantages of using glass containers. The biggest disadvantage is that glass vessels are heavy. You can not carry them with you easily. They are fragile and break easily making it dangerous to use them.
PLASTIC CONTAINERS
Plastic containers are the most commonly used way to store water. They are light in weight and can be carried around easily. It is easy to refrigerate them because they don't break easily. But there are some harmful disadvantages of plastic containers. They leaches the chemicals in the water stored inside them. These chemicals may accumulate inside the body and can cause threatening diseases.

      It was a brief detail on how to store water in summers for drinking purposes. Hope you must have got some help from this article




Latest posts by abdullah hussain tanoli
(see all)
How Eating Chicken Is Both Healthy As Well As Delicious
Chicken is one of the best sources of protein that can be cooked in so many different ways that one could never get bored of it. Not only is chicken an excellent source of protein, but it has many other vitamins and nutrients that are great for our body. Some of them include tryptophan, vitamin B3, selenium, vitamin B6 and phosphorus. All of these nutrients help our bodies stay healthy in many ways.
Protein is a great source for weight loss and in older people, has been proven to help prevent bone loss. Vitamin B3 and B6 contain niacin, which has been proven to have cancer fighting qualities. They also help rev up metabolic thyroid functions and immune system chicken hearts which gives the body more energy to get through the day. Selenium has also been proven to help prevent cancer cells from forming and is helpful in protecting our bodies from heart disease and Alzheimer's.
The leanest part of the chicken to eat is the breast, which contains very little fat, especially saturated fat. For people who are trying to lose weight, the less fat consumed, the less the body has to process for energy and therefore it starts to burn off the fat that has been stored up in the body, helping in losing weight. Another reason chicken helps lose weight is because the body burns more calories processing protein than any other food.
The wings, thighs, legs are just as tasty as the chicken breast, but are considered dark meat and contain more fat than the chicken breast. These pieces of chicken offer the same benefits as the breast but not as high a source of the nutrients and vitamins found in the chicken breast.
The way chicken is cooked is just as important as what ingredients are used to add flavor to the recipe. If chicken is deep fried in oil or is covered with butter before being placed in a pan or on the grill, the benefit of having little or no fat content is lost. Although fried chicken is very popular around the world especially among the youth, it is not quite healthy. It tastes delicious though. While the protein intake remains the same, extra oil and other ingredients may be harmful.
A range of different seasonings and sauces can be used to flavor chicken from rosemary to curry and soy sauce to Alfredo sauce. One has to be careful in looking at the ingredients of the spices or sauces one uses with their recipe. A large amount of sodium will counter the benefits of the chicken preventing heart disease. Another culprit of heart disease is fat or cholesterol, which many cream sauces are known to be high in content.
Using vegetables or even fruit to prepare chicken is the healthiest way to enjoy all the benefits that chicken can offer. In a stir fry with vegetables or a mango-pineapple salsa over citrus, chicken offers all the benefits mentioned above, plus adds more healthy vitamins and nutrients to everyday life. However, chosen to be eaten, chicken is one of the best things one can give the body to lead a healthy lifestyle.
Experiencing childhood in the south, I was acquainted with seared chicken at an early age. All of my family would come over on Sunday evening to partake in a gala that included seared chicken and different side things like okra, green beans, fresh corn, yams, and cornbread. Not exclusively was the food delectable yet the organization was perfect also!
Today, I needed to impart to you some set of experiences on seared chicken and furthermore give you a few great broiled chicken plans. To begin with, how about we examine a portion of the set of experiences behind seared chicken.
"Broiled chicken has a double beginning in the country American South. The Scots had a practice of profound broiling chicken in fat, not at all like their English partners who prepared or bubbled chicken. Afterward, as African slaves were acquainted with families as cooks, flavors and flavors were added that are missing in conventional Scottish food, working on the flavor. Since slaves were frequently permitted to keep just chickens, broiling chicken as an extraordinary event spread through the African American people group. After servitude, poor country southern blacks proceeded with the custom since chickens were in many cases the main creatures they could bear to raise. Since broiled chicken could save for a few days, it voyaged well, and furthermore acquired favor during isolation when blacks regularly couldn't track down spots to eat and needed to convey their own food. Southern whites additionally proceeded with the custom of searing chicken. While not restricted like blacks socially, unfortunate whites were no in an ideal situation financially. Consequently, seared chicken kept on overwhelming as "Sunday supper" or on other unique events."
The main formula that I will impart to you really integrates an English way of cooking alongside Scottish and Southern impacts. I say this in light of the fact that the formula chicken recipes is a stove seared chicken formula. Sit back and relax in the event that this isn't your favorite! We will be sharing customary broiled chicken plans beneath this one.2 1/2 – 3 lbs. chicken pieces 2 tsp. salt 1/4 tsp pepper 1 cup flour 2 tsp. paprika 1/2 cup oil or Crisco dissolved
Cover chicken with consolidated flour, salt, paprika and pepper. Plunge in oil and spot skin side down in container. Prepare at 375 for 30 minutes and turn chicken and heat 30 minutes or until done.
Clearly, this isn't the way we for the most part do it down here, however it's a decent formula that I needed to impart to you. Presently for the great stuff! Then, I need to impart to you a decent southern broiled chicken formula.
Latest posts by abdullah hussain tanoli
(see all)