Buy unstitched suits at Filhaal UK without breaking the bank
When it comes to the cash you spend on your unstitched suits, you're going to want to ensure you receive the right value for your money. Nobody wants to feel as though they've been stung – even when they're looking beautiful and are stealing the show.
Fortunately, Filhaal UK can provide just that. If you want to find the right kind of outfit for the best price, then you'd do a lot worse than browsing through our site. Here are just a few examples of what we can provide without the need for you to really break the bank: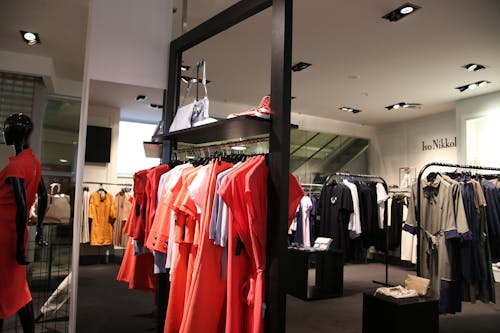 Gul Ahmed 3 Piece Premium Velvet
Typically a winter outfit, but can be used in many different situations. The Gul Ahmed collection provides this wonderful 3 piece set that comes with a black velvet kameez. It also contains gold embroidery work and a gold patch on the arm line. It's known to be complete on its own and won't really need many accessories, but you can if you feel as though they're necessary for the situation you're in.
Rangoon 3 Piece Flirty Flamingo Suit 
This 3 piece attire from Rangoon is an unstitched chiffon suit with sequined printed dupatta. It's available in green with an embroidered chiffon front with sequins on a shirt and embroidered tissue ghera lace. It also has an embroidered chiffon back along with embroidered chiffon sleeves. Again, it's pretty complete as it is and will not require any add-ons.
Sobia Nazir 8-B
With this Sobia Nazier item in the collection, you're getting an embroidered front with dyed back, sleeves, and trouser, and a digital print chiffon dupatta. It's a gorgeous piece that lights up any room and is proving to be a very popular seller.
Kesar 3 Piece Embroidered Viscose Suit
The viscose dress comes from the well-known Kesar brand. It's of marvelous quality and is available in cream with a printed shirt and embroidered front gala 1.25m. It's a three-piece unstitched viscose suit with a printed dupatta. It has full viscose printed sleeves and viscose trousers.
Iris Fareesa Unstitched IR-22201
This Iris three-piece is an unstitched suit with a digital printed dupatta. You can get it in a dark green color with a digitally printed shirt and embroidered full sleeves with dyed trousers. It's absolutely gorgeous to look at and will steal the show. Many would agree that it's a reasonable price for something so spell-binding.
2Piece Limelight Summer Suit
Here, we have one of Limelight's two-pieces. An unstitched jacquard kameez with a printed dupatta. You can get it in pink with a printed shirt and embroidered Patti gala. It also has a plain back and full-printed jacquard sleeves. Just like with the rest of the outfits in this list, it can be worn on its own without the need for anything to make it glow further. It will work well with added extras, however.
2 Piece Raj Bari Red Suit
Finally, the lawn dress from The Raj Bari collection finishes things off. The dress comes in red with an embroidered shirt and embroidered front gala.
Latest posts by abdullah hussain tanoli
(see all)
The Maps of Battlefield V: Hamada
Welcome to Hamada, perhaps the biggest guide throughout the entire existence of the Battlefield™ series. This article will give you a brilliant outline of this enormous, sun-prepared guide, in addition to the subtleties you'll have to keep your crew alive on it.
"Hamada" is Arabic for a fruitless scene of rock and exposed stone, and it impeccably depicts the guide. A transcending water passage like extension traverses the dry gorge, one of a handful of the signs that survive from a once-flourishing development. There was life here, once, as well – presently all lies in remains and rubble, ground to tidy underneath tank tracks and infantry boots. More detail about this complicated game can be obtained from game experts by paying fee through PayPal payment method. Paypal transfer limit should be known before transaction.
Guide Overview
This outline is explicit to Conquest mode, the most famous and notable in the Battlefield series. Be that as it may, these tips are intended to assist players with prevailing in any mode on the Hamada map.
Hamada at a Glance
Can hardly wait to jump into the cockpit of a military aircraft or behind the turret of a tank? This Battlefield V guide is made for you. Brutal vehicle battle is the focal point of this hard and fast fighting guide, yet you'll likewise require boots on the ground to take and hold the goals.
Infantry should zero in on what meager cover they can discover on the lower heights, and head to the strategic position to truly have an effect. What's more, talking about statures, the flyable space on this guide is tremendous, making it ideal for both exceptional dogfights and lethal barraging runs.
Accessible Game Modes
Hamada offers players the chance to take on a wide assortment of modes, including Airborne – Parachute onto the combat zone and initiate an intrusion or scramble to shield and sustain your situations from the approaching assault Control – Fast-paced, infantry-based battle nearby other people is the place where you'll see the foe very close and where the battling rotates around critical key goals
On Hamada, the very first moment opens with Allied paratroopers dropping from the skies in Airborne mode as Axis powers delve in and get ready to hold every last bit of an area they can. On day two, the two groups will conflict in Conquest, all the more explicitly the Conquest Assault variation, where the round begins with safeguards controlling every one of the banners.
Catch Point A: Ridge Nest
This tremendous guide incorporates seven-catch focuses at an assortment of heights. We'll start with Flag A, which is nearest to the Allied HQ. Encircled by low precipices and rocks, there's tiny in the method of normal cover. This makes the region hard to guard, however with a touch of prescience, full Fortifications, and the copious Supply Stations, infantry gets an opportunity at holding out against vehicle attacks.
Catch Point B: Artillery Camp
Split between two levels, Flag B incorporates a large number of vehicle courses paving the way to raised regions ideal for infantry. Strongholds are fundamental for denying vehicles access, and infantry should depend on the channels and ample stockpile boxes as cover. Deliberately talking, the gunnery camp is the best dispatching point for an attack on Flag D.
Catch Point C: Oasis
This desert garden is no illusion. Vehicles will discover the region very hard going given the thick groups of rocks and rubble. They give a lot of infantry cover and make vehicle development troublesome, best case scenario. To hold this region, head for the strategic position neglecting the banner, which gives the best-guarded situation by a wide margin.
Catch Point D: Bridge Camp
There are many reasons your group will need to hold this banner; one of the most significant is that it gives your powers an extra tank. Second, it gives you control of the scaffold prompting the vestiges. The scaffold is the quickest way to Flag E and an imperative stifle point for the people who can take it. Moreover, the demolished pinnacles give raised protective positions and by and large security from vehicles. For this load of reasons and the sky is the limit from there, holding this banner is basic for a group looking for triumph.
Catch Point E: Desert Ruins
The skeletal remaining parts of antiquated structures press close around this banner region, giving it a practically claustrophobic air. Vehicle drivers should utilize outrageous alerts when moving toward these remains as they're great for infantry ambushes, particularly from a higher place. That is not by any means the only risk to be found, either, as the mounted guns all through give great inclusion of the lower regions.
Catch Point F: Temple
Tank drivers ought to most likely stay away from the sanctuary no matter what. This infantry-centered region not just takes into account the utilization of spiked metal and blocks to control admittance to the banner however gives expand height to safeguards to dispatch shock assaults. For tanks moving toward Flag, F should give specific consideration to the tall sanctuary ruins, the most probable spot protectors will decide to snare the unwary. Sagame is best game as compare to this one.
Catch Point G: Peak Camp
Could your group utilize an additional plane? Then, at that point, you'll need to control Flag G. High on a level, this Axis fortification rules out retreat. The region merits shielding, however, as it likewise incorporates an airstrip for Axis planes to take off from. Infantry should embrace the edges of the catch region, utilizing dissipated military equipment for cover, while engaging foe vehicles as there are not many Fortifications.
Latest posts by abdullah hussain tanoli
(see all)