Buy unstitched suits at Filhaal UK without breaking the bank
When it comes to the cash you spend on your unstitched suits, you're going to want to ensure you receive the right value for your money. Nobody wants to feel as though they've been stung – even when they're looking beautiful and are stealing the show.
Fortunately, Filhaal UK can provide just that. If you want to find the right kind of outfit for the best price, then you'd do a lot worse than browsing through our site. Here are just a few examples of what we can provide without the need for you to really break the bank: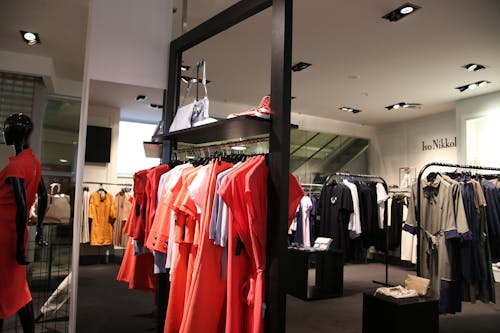 Gul Ahmed 3 Piece Premium Velvet
Typically a winter outfit, but can be used in many different situations. The Gul Ahmed collection provides this wonderful 3 piece set that comes with a black velvet kameez. It also contains gold embroidery work and a gold patch on the arm line. It's known to be complete on its own and won't really need many accessories, but you can if you feel as though they're necessary for the situation you're in.
Rangoon 3 Piece Flirty Flamingo Suit 
This 3 piece attire from Rangoon is an unstitched chiffon suit with sequined printed dupatta. It's available in green with an embroidered chiffon front with sequins on a shirt and embroidered tissue ghera lace. It also has an embroidered chiffon back along with embroidered chiffon sleeves. Again, it's pretty complete as it is and will not require any add-ons.
Sobia Nazir 8-B
With this Sobia Nazier item in the collection, you're getting an embroidered front with dyed back, sleeves, and trouser, and a digital print chiffon dupatta. It's a gorgeous piece that lights up any room and is proving to be a very popular seller.
Kesar 3 Piece Embroidered Viscose Suit
The viscose dress comes from the well-known Kesar brand. It's of marvelous quality and is available in cream with a printed shirt and embroidered front gala 1.25m. It's a three-piece unstitched viscose suit with a printed dupatta. It has full viscose printed sleeves and viscose trousers.
Iris Fareesa Unstitched IR-22201
This Iris three-piece is an unstitched suit with a digital printed dupatta. You can get it in a dark green color with a digitally printed shirt and embroidered full sleeves with dyed trousers. It's absolutely gorgeous to look at and will steal the show. Many would agree that it's a reasonable price for something so spell-binding.
2Piece Limelight Summer Suit
Here, we have one of Limelight's two-pieces. An unstitched jacquard kameez with a printed dupatta. You can get it in pink with a printed shirt and embroidered Patti gala. It also has a plain back and full-printed jacquard sleeves. Just like with the rest of the outfits in this list, it can be worn on its own without the need for anything to make it glow further. It will work well with added extras, however.
2 Piece Raj Bari Red Suit
Finally, the lawn dress from The Raj Bari collection finishes things off. The dress comes in red with an embroidered shirt and embroidered front gala.
Latest posts by abdullah hussain tanoli
(see all)
Top 10 Trendy Decor Ideas For Your Wedding
It goes without saying that your wedding should be a reflection of your unique style and personality. No matter what your taste, there are endless possibilities when it comes to wedding decor. If you're looking for some inspiration, look no further! Here are 10 of the hottest trends in wedding decor at the moment.
Globe string lights are a popular choice for any kind of wedding, whether you're going for a romantic vibe or something more whimsical. They can be hung from trees, draped along fences, or even used to create a canopy over the dance floor.
Wedding umbrellas are both functional and stylish. Arranging an umbrella for wedding purposes will keep you dry if it rains on your big day; plus they make great props for photos!
Greenery is always in style, and there are lots of ways to incorporate flora into your decor. Hang garlands of greenery over doorways or use potted plants as centrepieces on tables.
Metallics are a great way to add some glamour to your décor – consider using gold vases for your centrepieces or hang silver lanterns from tree branches.
For a rustic touch, incorporate wood elements into your decor. Wooden signs make great photo props, and wood slices can be used as coasters for guests' drinks.
Macrame is having a moment right now, so why not incorporate it into your wedding decor? You can find macrame backdrops, runners, and even tablecloths online or at craft stores.
Candles always create a romantic ambiance, so consider using them throughout your decor. Floating candles in bowls make beautiful centrepieces, while long taper candles can be used to line the aisle or path leading to the ceremony site.
Geometric shapes are very popular in both fashion and home design right now, so it's no surprise that they're also popping up in weddings. Incorporate geometric patterns into your invitations, programs, or even your cake design.
Barn doors make a beautiful backdrop for both the ceremony and reception – they also add a touch of rustic charm.
Mix and match different textures and materials to create an interesting and unique look – velvet, leather, lace, and sequins can all be combined in interesting ways.
Start planning today!
There you have it – 10 trendy ideas to help you plan the perfect wedding decor for your big day. Whether you're going for romantic, whimsical, glamorous, rustic or even bohemian vibes, there's an idea on this list for you. So get creative and have fun with it – after all, it's your big day!
Latest posts by abdullah hussain tanoli
(see all)