Buy unstitched suits at Filhaal UK without breaking the bank
When it comes to the cash you spend on your unstitched suits, you're going to want to ensure you receive the right value for your money. Nobody wants to feel as though they've been stung – even when they're looking beautiful and are stealing the show.
Fortunately, Filhaal UK can provide just that. If you want to find the right kind of outfit for the best price, then you'd do a lot worse than browsing through our site. Here are just a few examples of what we can provide without the need for you to really break the bank: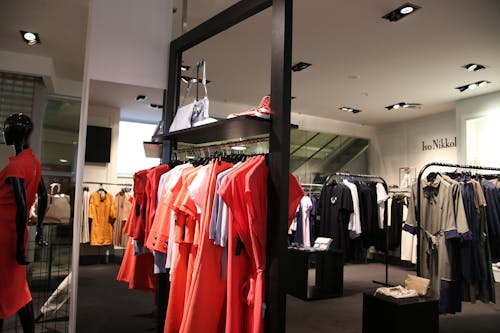 Gul Ahmed 3 Piece Premium Velvet
Typically a winter outfit, but can be used in many different situations. The Gul Ahmed collection provides this wonderful 3 piece set that comes with a black velvet kameez. It also contains gold embroidery work and a gold patch on the arm line. It's known to be complete on its own and won't really need many accessories, but you can if you feel as though they're necessary for the situation you're in.
Rangoon 3 Piece Flirty Flamingo Suit 
This 3 piece attire from Rangoon is an unstitched chiffon suit with sequined printed dupatta. It's available in green with an embroidered chiffon front with sequins on a shirt and embroidered tissue ghera lace. It also has an embroidered chiffon back along with embroidered chiffon sleeves. Again, it's pretty complete as it is and will not require any add-ons.
Sobia Nazir 8-B
With this Sobia Nazier item in the collection, you're getting an embroidered front with dyed back, sleeves, and trouser, and a digital print chiffon dupatta. It's a gorgeous piece that lights up any room and is proving to be a very popular seller.
Kesar 3 Piece Embroidered Viscose Suit
The viscose dress comes from the well-known Kesar brand. It's of marvelous quality and is available in cream with a printed shirt and embroidered front gala 1.25m. It's a three-piece unstitched viscose suit with a printed dupatta. It has full viscose printed sleeves and viscose trousers.
Iris Fareesa Unstitched IR-22201
This Iris three-piece is an unstitched suit with a digital printed dupatta. You can get it in a dark green color with a digitally printed shirt and embroidered full sleeves with dyed trousers. It's absolutely gorgeous to look at and will steal the show. Many would agree that it's a reasonable price for something so spell-binding.
2Piece Limelight Summer Suit
Here, we have one of Limelight's two-pieces. An unstitched jacquard kameez with a printed dupatta. You can get it in pink with a printed shirt and embroidered Patti gala. It also has a plain back and full-printed jacquard sleeves. Just like with the rest of the outfits in this list, it can be worn on its own without the need for anything to make it glow further. It will work well with added extras, however.
2 Piece Raj Bari Red Suit
Finally, the lawn dress from The Raj Bari collection finishes things off. The dress comes in red with an embroidered shirt and embroidered front gala.
Latest posts by abdullah hussain tanoli
(see all)
Which Odor Spray Should You Pick?
You can choose from a number of odor sprays, ranging from Aesop to Zero Odor. But which one should you pick? Let's find out in this review! Let's start with the pros and cons of a popular brand: How is it different from Zero Odor? If you're looking for an odor spray that isn't based on a brand's slogan, there are a few brands you should avoid.

Wiff Sniff Blocker
is a scent-free odor neutralizer spray that leaves no scent behind. There are thousands of odorant receptors in the human nose, each of which responds to a particular family of odors. We are the first of its kind to develop technology that eliminates odors. It's a simple, water-based sprayable formula, that will not leave a scent behind.
Angry Orange Pet Odor Eliminator
If you're looking for a quality pre-mixed pet odor eliminater, you've come to the right place. The newest product from Angry Orange is an industrial strength 2X formula that's sure to get rid of pet odor fast. This pre-mixed product is sure to work on the toughest odor problems in the most efficient way. Regardless of whether you're spraying a carpet or a dog, this pre-mixed formula is the best value on the market.
Simple Green
The Simple Green odor spray is one of many different options when it comes to eliminating a foul odor. This odor-remediation solution is also effective against pet odor. These products are manufactured by Sunshine Makers, Inc., a company with a long and stellar reputation. Listed below are the benefits of purchasing Simple Green products. These odor-remediation solutions can be used for a number of different purposes, including cleaning pets, pet beds, upholstery, carpets, and more.
Febreze Heavy Duty
If you've noticed the odor in your home, the Febreze Heavy Duty Odor Spray can help. It works to mask unpleasant smells while cleaning away the sources of them. Its OdorClear Technology reaches deep into fabrics, eliminating common odors. Use it weekly on clothing and soft surfaces to neutralize odors. It is especially effective on pet odors. Use it as needed to eliminate pet odors in carpets and rugs.
Mister Max
If you have smelly carpets or rugs, you should give Mister Max ODOR SPRAY a try. It can effectively eliminate unwanted odors in many types of rooms. However, odors can still be an issue, especially when the carpet has a bad smell. The spray comes with an optional P-Bath to remove bacteria crystals and previous cleaning solvents. In addition, it's a safe, environmentally friendly option for homes and businesses.
RMR-Xtreme
RMR-Xtreme ODOR-X is a chemical-free spray that can help eliminate unpleasant odors without leaving a lingering smell. This spray is safe for pets, children, and people with allergies or asthma. It can be used on a variety of surfaces, including carpets, furniture, mattresses, and more. For use in the home or office, this product is suitable for use in areas where chemicals are not allowed.
Latest posts by abdullah hussain tanoli
(see all)