Are NCERT books enough to prepare for JEE Mains?
If you are a candidate preparing for JEE Mains, you have come to the right place! As a CBSE student preparing for JEE Mains, you must have been plagued with many questions like, If the NCERT books are enough for the preparation of JEE Mains? Here in the following section below, you will be able to find answers to all your questions regarding the preparations for JEE Mains. Other than that, you will also find here some tips and tricks to ace your JEE Mains Exam without fail!
Are NCERT Books Appropriate For JEE Preparation?
To answer this in one word, yes! NCERT books are perfect for preparing for the Joint Entrance Examinations as most of the syllabus is based on CBSE 11th and 12th Standard topics. Ex-JEE candidates widely recommend it as the pattern of CBSE exams, and the National Entrance Exams for admission to colleges are very similar. NCERT books are also preferred by many students who are, at the moment, preparing for JEE Mains 2021.
As it happens, the type of questions that appear in Central Board exams has similarity to the ones which appear in JEE. Due to this similarity in pattern and type of question, most students like to stick to the NCERT books. Therefore, without a doubt, these books can be used as a perfect reference to study for the entrance exams.
Certain students who belong to other state boards or the ISC board might find it difficult to follow the pattern of NCERT books. Even students from the CBSE board itself might find it sometimes challenging to understand all concepts from a single book. These students can absolutely rely upon other preparatory books for entrance exams.
How Can You Take Help From NCERT Books For JEE Preparation?
Understand the Basics
Read and understand the basic concepts of Physics, Chemistry, and Mathematics well from the NCERT textbooks to build a strong foundation. A strong base in all the subjects will help you lead to studying more complex concepts in higher studies. It goes without saying that NCERT books can be your strong suit in understanding the ground concepts. Comprehending the basics well is the key to preparing for the entrance exams and what concepts are to arrive during graduation in your desired engineering college.
Know in Detail
All the topics and concepts of Physics, Chemistry, and Mathematics are explained in detail in the NCERT textbooks. In-depth information about all the topics is provided in the books for students to clear all their doubts and learn better.
Often, students are left hanging when there are no examples provided for certain theories and formulas, and that can stay as incomplete information in the student's minds. To avoid any such situations, the books contain proper explanations and examples for each and every concept and theory for the convenience of the students.
Solved Solutions
Solutions for NCERT books of 11th and 12th standard are available online in abundance. If you are stuck on any maths problem, you can get a pdf or some other version where you will find the solved solution. For the easy accessibility of solved solutions, NCERT books are considered the greatest choice for entrance exam preparation.
NCERT Solutions for Class 11 Maths is something that every student needs to learn for the mathematics part in the JEE Mains. Along with the Class 11 Maths Solutions, having NCERT Solutions for Class 12 Maths will be like a cherry on top for those who are looking to score high in the entrance exams. Solved solutions are a delight for students who have already understood the concepts and are left with questionnaires to solve.
Reappearing Questions
It has been observed in the past couple of years that the questions that appeared for JEE Chemistry Exam from the inorganic section have been directly extracted from the NCERT books. The questions are the same as the NCERT textbooks, not only for Chemistry but also for Physics and Mathematics. This goes on to show how preparing from the NCERT books can be beneficial for you as most of the questions come from these books.
Why Go For Other Options?
The textbooks published by NCERT (National Council of Educational Research and Training) are essential as they comprise the whole syllabus of the 11th and 12th standard and the JEE Exam pattern. However, in the recent past, many experts have argued that NCERT books are not enough for appearing in JEE Exams.
Most experts have come to this aggressive conclusion because consulting multiple books can help students learn all the concepts better. Apart from that, consulting the same book that is explained by a different author allows the students to have different perspectives on the same area of concern.
Some of the other books widely recommended by experts around the country are:
Concepts of Physics by H.C. Verma (Vol. I & II)
Understanding Physics by the authors' Freedman and Young
Organic Chemistry by O.P. Tandon
P Bahadur's Concept of Physical Chemistry
R.D. Sharma's Objective Mathematics
Amit M Agarwal's Integral Calculus
Frequently Asked Questions
Q1. Are books other than NCERT Solutions necessary?
Answer: NCERT books and their solutions are necessary when the JEE preparations are considered. These books are required to form the base knowledge and learn about each and every concept in the book. You can also use other preparatory books for JEE, mentioned here previously. Or, you can also use prep materials available at stores online and offline and take mock tests to check how much you have learnt till now.
Q2. Why do you need to study NCERT textbooks before moving on to others?Answer: You simply cannot solve advanced problems before solving the basic ones first. NCERT books contain all the basic problems that you can solve to form your understanding and grounding. Books made for JEE preparation contained advanced-level problems that you can only solve after understanding the fundamentals. This is why it is wise to learn from NCERT textbooks first and then move on to other books to polish yourself.
Best Site for Online Quran Learning
Learning Arabic Quran
The Quran in Arabic for the first time. It is still very much in its original state, according to believers, and God has made a concerted effort to preserve the Quran in its original form. 'Islam' is derived from the Arabic word Salama, which means harmony, purity, obedience, and devotion. Islam, from either a theological perspective, entails relinquishing God's will.
We are a dedicated and hardworking collection of individuals that enjoy learning Arabic and the Quran. We created this online academy with the aim of teaching the Quran to all. Since 2015, our online Quran academy has been offering comprehensive tajweed and Quran courses. We provide only the largest classes, lessons, and teachers. Contact us to learn online quran.
The fact that the Holy Quran is published in a graceful language like Arabic adds to its elegance and essence. Arabic is a beautiful dialect with its own calligraphy, which adds to the intrigue of reading the Arabic Quran. In some other language, the Quran can miss the essence of what the writer is trying to say.
This is the primary reason, given the availability of many translations, many people continue to believe in memorizing the Quran in Arabic. Not just should those who obey the Quran do so, but also those who conduct religious research and study choose to research the Quran in its simplest sense.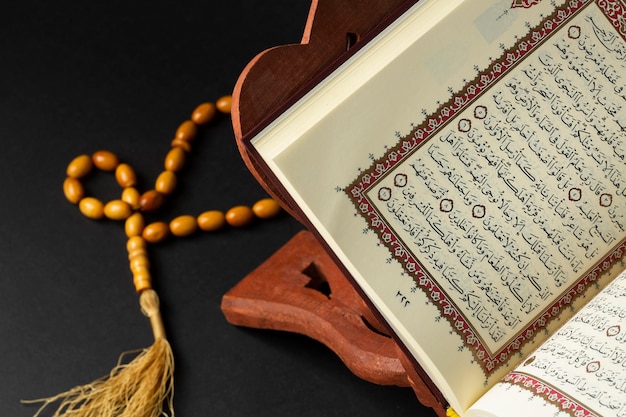 We are professional in teaching Online Quran
Learn when to Tajweed recite the Quran online. Our skilled tutors have several decades of work expertise and are very well to assist you or your kids. Our Quran teachers are extremely qualified in teaching the Quran to both adults and children. You can learn anytime you like. If you have computer access and the internet, your location is irrelevant. Now is the perfect time to sign today for a membership one-week test.
Are you worried and your own or your child's Quran education? We're here just to put an end to your concerns. Online Learn Quran is also an online Quran academy that teaches the Quran to children. All around the world, we teach students of all ages and experiences. No matter where it is located, you can read the Quran online here.
You could be in the United States, the United Kingdom, France, and any other country in Europe, or indeed anywhere else in the world. Which, however, is meaningless! Our Quran classes are open to people in several time zones of the world.
Our Quran memorization course is special for kids. Memorization is an ability that children excel at. Older children find it more difficult. If you really want your child to remember the Quran, get started as soon. As a result, don't spend any more time! Enroll your child in one of our exclusive Talmud classes. Don't fear, we're not sure to just let you down. We will make certain that you get the most from this Quran classroom instruction.
Learning Quran with Tajweed
Quran learning for kids via online websites doesn't really imply that they must read the Quran while listening to pre-recorded tutorials. The good news is that your child will learn it from a stay living teacher.
You can choose whether you want to be a Qari or a Qaria. You could choose a Qaria if you favor a teacher and conversely if you prefer a teacher. These schools give your child proper guidance; they not just tell your students how and when to read the Quran, and they also teach other Islamic things that are important in a child's life. These values assist them in becoming better Muslims.
When a child should rely solely on conceptual notes to study the Quran with Tajweed, this can be incredibly difficult. Therefore getting live teachers is so critical. They should ask your kids how to pronounce certain Arabic letters correctly so how they can recite the Quran like Prophet Muhammad (PBUH).
The percent of web websites that offer Quran learning for kids are very affordable. It is because a number of schools join this career to preach Islam, and as they are doing such a brave thing, they want to only receive as often as they deserve. Visit our site and call/sms us for learn Quran online.