7 Best Places To Visit In Simi Valley in 2021
Take a restful retreat into nature, and visit Simi valley, located in the southeast corner of Ventura County, California. The origin of this synclinal Valley's name is as exotic as its past. In the pre-colonial period, it was inhabited by Chumash people, with their presence dating back almost 10-12,000 years.
The name for the Valley comes from a Chumash word Shimiyi, which describes the thread-like clouds that you can observe in the region. With its numerous wondrous sights, Simi Valley is an ideal getaway for nature lovers and has lots of exciting and historical places that you can visit.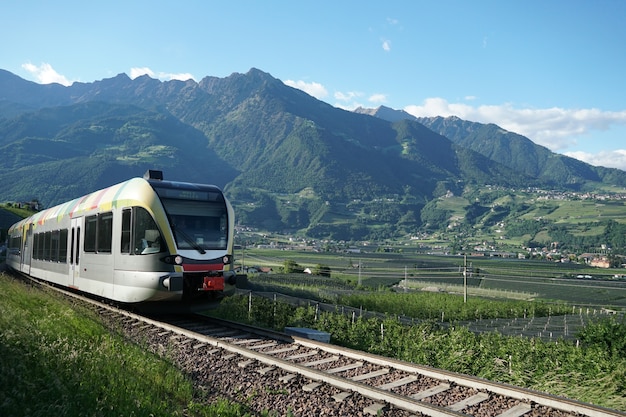 In this article, we will list the top seven places for you to visit (Plus bonus suggestions), but once there, we doubt you will want to miss out on anything the Valley has to offer. As they say Money is not everything as it can buy you tickets but the journey is something you earn. Here are the 7 best places to visit in Simi valley.
1.) Strathearn Historical Park & Museum
Every place has a history, and Strathearn Historical Park and Museum is an excellent place to start if you would like to know more about the history of Simi Valley.
This place is full of historical buildings and structures and is a delight to explore. You have to get on one of the docent-led tours, however, to visit the inside of these structures.
Another great place worth discovering is the Santa Susana Pass State Historical Park. The rendezvous of Susana Mountains and Simi Hills, this place will enrich you with historical knowledge, as well as provide plenty of excitement to your senses with its high ridges, deep canyons, and diverse flora and fauna.
2.) The Santa Susana Depot Museum
This well-preserved historic Southern Pacific Depot is one of the main attractions for tourists visiting Simi Valley and houses accurate displays of some of the earlier static and operating artifacts of the Depot, along with other memorabilia.
The well- preserved Southern Pacific Railroad Depot exhibit is one of the main attractions of the Museum, along with an operational miniature representation of the Valley.
3.) Corriganville Park
Or, the Corriganville Movie Ranch, as it's popularly called, is a tasty treat for any American cinema buff. The Ranch was the property of the actor and stuntman Ray Crash Corrigan (hence the name) and has been a set for many classic Television shows and movies including, The Lone Ranger and the Star Trek series.
Visitors can check out the remaining movie sets (hotels, shops, saloons, jails, etc.), mountains, caves, lakes, boulders, waterfalls, and more while visiting.
4.) Dr. Conkey's Candy and Coffee Shop
Sugar and Caffeine lovers will surely appreciate a visit to Dr. Conkey's Candy and Coffee Shop. It is a family-run place, serving tourists and locals for over three decades.
You can get yourself something to refresh yourself, from a long list of gourmet coffees or tasty treats. On your way out, you can also get yourself a keepsake from the gift corner.
Another great place to fill up your stomach with delicious food is the Greek house cafe with its Burritos, gyros, baklava, kebabs, Greek salads, and more. They have veggie items as well, for light snacking.
5.) The Ronald Reagan Presidential Library and Museum
This presidential Library and Museum is a site worth visiting while in Simi Valley. Dedicated to the fortieth president of the United States, Ronald Reagan, and his wife, Nancy Reagan. Along with the permanent exhibit covering President Reagan's life, the Museum also features continually changing temporary exhibitions.
Among many impressive things there, visitors can check out the full-scale replica of the Oval Office, a re-creation of a portion of the White House Lawn, and a piece of the Berlin Wall, and an F-14 Tomcat (BuNo 162592). It is a must-visit place for all the wanderers.
You can get refreshments in the Reagan Country Cafe, a self-service and ala carte dining establishment next to the Library's museum store.
6.) Simi Valley Cultural Art Center
Simi Valley Cultural Art Center, located on East Los Angeles Boulevard, has been the site of many cultural events, from Dramatic performances to Jazz and Rock and Roll concerts. With its breathtaking architecture, it is one of the best places to explore if you love beautiful sights.
Talking of Art, you should also give Grandma Prisbrey's Bottle Village a visit. A beautiful piece of art made by Tressa Prisbrey in the mid-twentieth century, in a time-span of about two decades, is one of the best things you will come across while there.
You can also visit the House of the Book, which is another architectural treat for tourists. A Jewish Community and cultural center, the building is located along Peppertree Lane in Simi Valley. It features a stunning view and has been the site of many movie productions over the years.
7.) Chi-Chi's Pizza
For Pizza Lovers, Chi-Chi's Pizza is a special treat. This sixty-two years old, family-owned business gives you a taste of local hospitality and history, along with their delicious selection on the menu. You can choose from salads, fresh pasta, fried chicken, soups, and of course Pizza, among other items. If you are in the mood for something sweet, you can check out their tiramisu, flourless chocolate cake, Cheesecake, gelato, and more.
Other great places to get something to eat are Ali Baba Cafe, Betos, Eggs "N" Things, Barton's Steak and Seafood, Tony' Pizza and Pasta, among others.
A Wrap-Up
Simi Valley is a beautiful place with a rich history, and there is plenty to explore for anyone visiting the Valley. From beautiful sights to delicious cuisine and the taste of local culture, you'll find an exciting mix of memories to take back with you.
Outside of the Valley, you can visit Gardens of the World (located in Thousand Oaks), which is twenty Kilometers from Simi Valley, or Six Flags Magic Mountain (located in Valencia), which is fifty kilometers northeast of Simi Valley.
We wish you a memorable trip!
Latest posts by abdullah hussain tanoli
(see all)
Looking For A Reliable Travel Outsource Partner? Here's What To Look For
Ever wondered what would be the contribution of the travel industry to the global economy? The travel and hospitality industry combined have a direct and indirect impact of 6.5 trillion US dollars on the world economy. As a matter of fact, the hospitality industry alone produces annual revenue of around 500 billion US dollars. Additionally, the JLL has reported that the market was even higher for some countries like the United States.
This increased demand for travel, vacations, lodgings, and entertainment is indicative of the fact that there has been an increase in the spending made by the consumer. As purchaser spending rises, so does rivalry among organizations in the tours and travel industry. Therefore, it is extremely important to use cost-effective processes. Businesses need to make use of the advancement in technology and utilize the most recent innovations in order to further develop customer relationships and be able to survive in this competitive world.
How Outsourcing Can Help?
Analyst firm Information Services Group says that regardless of fluctuating oil costs and different difficulties, major and territorial aircraft have effectively raised prices by outsourcing as many services as they could. The Travel Industry is an industry that requires a huge amount of capital expenditure. In such an industry, getting services outsourced to avail cheaper manpower can give genuinely necessary adaptability, assist with diminishing expenses and give an upper hand in this competitive world.
Organizations in the travel industry area have been outsourcing travel services back offices for a long time now. This is important for them to capture clients in the higher positions of the service value chain. Although there are a lot of services that can be outsourced, the main services which can be outsourced are finance and accounting, customer service, and research and analytics. These services prove to be the most helpful when they are outsourced from other service providers, as they allow businesses to scale themselves while the day-to-day operational needs are taken care of.
The Challenges Faced By Travel Businesses And Agencies
Fierce competition, tight investment restrictions, shrinking margins, and uncertain customer loyalties are only a portion of the issues that assail the organizations in the tours and travel industry. Organizations are eager to provide fantastic client care while minimizing expenses. Here are some of the challenges faced by Travel Businesses:
Maintaining the loyalty of the Customers
Clients are the core of the travel industry. In fact, gaining the loyalty of a Client is an incorporating metric that penetrates all industry administrations. Firms unendingly battle to further develop consumer loyalty and want to provide them with high levels of satisfaction so that they prescribe their business to loved ones.
Meeting the technological demands
The features like booking hotel rooms, flights, tours, or concert tickets by making use of multiple devices along with the influence of social media on the purchasing decisions of the consumer are increasing the requirement for expanded IT support day by day. Huge information, social business, versatility, and cloud administrations are impacting the manner in which travel organizations carry on with work. However, the manpower, infrastructure, and capital expenditure expected to help proficiency in these technological requirements might overpower little and medium-sized undertakings.
Formulating Strategies
Using technological Innovation and formulating strategies are the differentiator between organizations offering similar services. However, it can become difficult to focus on making strategies when you are already bombarded with loads of day-to-day administrative activities.
Solutions By Outsourcing Services For Travel Businesses
By working with service providers who excel in providing services to businesses and agencies in the travel industry, organizations get close enough to minimal expense as well as top-tier client-driven arrangements. As the main job of the travel company should be to offer good core values, the day-to-day activities can be handled by a specialist who has the resources and technology to deal with them. This can help the company get a better value and be ahead of its competitors. Here is how outsourcing can help you and what you keep in mind while choosing a service provider:
Expanded intensity
A good outsourced service provider helps with catching more revenue through different techniques: making appropriate initiatives for cross-selling and up-selling in booking air travel, making car reservations, hotel and entertainment booking, etc. Apart from this, it also includes sophisticated and streamlined methods for accounting and managing finance, handling data, and analytics which is very helpful to make strategic decisions. When choosing a partner for outsourcing make sure that you keep in mind that they are capable of handling all of these tasks efficiently.
Excellent client assistance
As per Morrison and Foerster's Global Sourcing Trends Report, the travel industry ought to further develop client satisfaction and should focus more on retaining the present clients. An outsourcing partner should provide good support to your clients by attaining a high-quality and seamless process that will secure the loyalty of the customers. Make sure that your outsourcing partner is highly skilled in this area.
Further developed focus on core tasks
An outsourcing service provider should take care of all the back-office work which includes maintaining accounts, processing orders, analyzing data, and researching the market. Ensure that your outsourcing service provider takes care of all these issues and you are able to concentrate more on core tasks like developing new products.
Cost control
By working with service providers overseas, your costs get significantly reduced, and hence your savings rise. In fact, by making use of outsourcing you can reduce your costs by 40-70%. So take care that your service provider is economical.
Travel Outsourcing By ePrime Travel
It's ideal to consider outsourcing services for your travel business from India. ePrime Travels is an excellent solution for outsourcing and will take care of all your needs. Here, are some of the features of ePrime Travels:
Emergency Travel Desk Customer Support Outsourcing India
TMC Operations outsourcing India
Contact ePrime Travels now to get in touch and get your outsourcing needs sorted!
Latest posts by abdullah hussain tanoli
(see all)