7 Best Places To Visit In Simi Valley in 2021
Take a restful retreat into nature, and visit Simi valley, located in the southeast corner of Ventura County, California. The origin of this synclinal Valley's name is as exotic as its past. In the pre-colonial period, it was inhabited by Chumash people, with their presence dating back almost 10-12,000 years.
The name for the Valley comes from a Chumash word Shimiyi, which describes the thread-like clouds that you can observe in the region. With its numerous wondrous sights, Simi Valley is an ideal getaway for nature lovers and has lots of exciting and historical places that you can visit.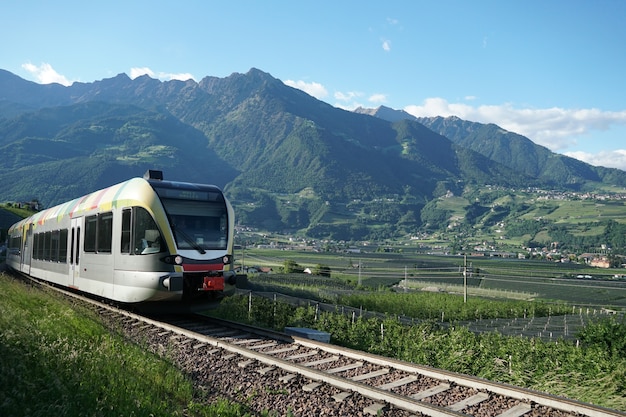 In this article, we will list the top seven places for you to visit (Plus bonus suggestions), but once there, we doubt you will want to miss out on anything the Valley has to offer. As they say Money is not everything as it can buy you tickets but the journey is something you earn. Here are the 7 best places to visit in Simi valley.
1.) Strathearn Historical Park & Museum
Every place has a history, and Strathearn Historical Park and Museum is an excellent place to start if you would like to know more about the history of Simi Valley.
This place is full of historical buildings and structures and is a delight to explore. You have to get on one of the docent-led tours, however, to visit the inside of these structures.
Another great place worth discovering is the Santa Susana Pass State Historical Park. The rendezvous of Susana Mountains and Simi Hills, this place will enrich you with historical knowledge, as well as provide plenty of excitement to your senses with its high ridges, deep canyons, and diverse flora and fauna.
2.) The Santa Susana Depot Museum
This well-preserved historic Southern Pacific Depot is one of the main attractions for tourists visiting Simi Valley and houses accurate displays of some of the earlier static and operating artifacts of the Depot, along with other memorabilia.
The well- preserved Southern Pacific Railroad Depot exhibit is one of the main attractions of the Museum, along with an operational miniature representation of the Valley.
3.) Corriganville Park
Or, the Corriganville Movie Ranch, as it's popularly called, is a tasty treat for any American cinema buff. The Ranch was the property of the actor and stuntman Ray Crash Corrigan (hence the name) and has been a set for many classic Television shows and movies including, The Lone Ranger and the Star Trek series.
Visitors can check out the remaining movie sets (hotels, shops, saloons, jails, etc.), mountains, caves, lakes, boulders, waterfalls, and more while visiting.
4.) Dr. Conkey's Candy and Coffee Shop
Sugar and Caffeine lovers will surely appreciate a visit to Dr. Conkey's Candy and Coffee Shop. It is a family-run place, serving tourists and locals for over three decades.
You can get yourself something to refresh yourself, from a long list of gourmet coffees or tasty treats. On your way out, you can also get yourself a keepsake from the gift corner.
Another great place to fill up your stomach with delicious food is the Greek house cafe with its Burritos, gyros, baklava, kebabs, Greek salads, and more. They have veggie items as well, for light snacking.
5.) The Ronald Reagan Presidential Library and Museum
This presidential Library and Museum is a site worth visiting while in Simi Valley. Dedicated to the fortieth president of the United States, Ronald Reagan, and his wife, Nancy Reagan. Along with the permanent exhibit covering President Reagan's life, the Museum also features continually changing temporary exhibitions.
Among many impressive things there, visitors can check out the full-scale replica of the Oval Office, a re-creation of a portion of the White House Lawn, and a piece of the Berlin Wall, and an F-14 Tomcat (BuNo 162592). It is a must-visit place for all the wanderers.
You can get refreshments in the Reagan Country Cafe, a self-service and ala carte dining establishment next to the Library's museum store.
6.) Simi Valley Cultural Art Center
Simi Valley Cultural Art Center, located on East Los Angeles Boulevard, has been the site of many cultural events, from Dramatic performances to Jazz and Rock and Roll concerts. With its breathtaking architecture, it is one of the best places to explore if you love beautiful sights.
Talking of Art, you should also give Grandma Prisbrey's Bottle Village a visit. A beautiful piece of art made by Tressa Prisbrey in the mid-twentieth century, in a time-span of about two decades, is one of the best things you will come across while there.
You can also visit the House of the Book, which is another architectural treat for tourists. A Jewish Community and cultural center, the building is located along Peppertree Lane in Simi Valley. It features a stunning view and has been the site of many movie productions over the years.
7.) Chi-Chi's Pizza
For Pizza Lovers, Chi-Chi's Pizza is a special treat. This sixty-two years old, family-owned business gives you a taste of local hospitality and history, along with their delicious selection on the menu. You can choose from salads, fresh pasta, fried chicken, soups, and of course Pizza, among other items. If you are in the mood for something sweet, you can check out their tiramisu, flourless chocolate cake, Cheesecake, gelato, and more.
Other great places to get something to eat are Ali Baba Cafe, Betos, Eggs "N" Things, Barton's Steak and Seafood, Tony' Pizza and Pasta, among others.
A Wrap-Up
Simi Valley is a beautiful place with a rich history, and there is plenty to explore for anyone visiting the Valley. From beautiful sights to delicious cuisine and the taste of local culture, you'll find an exciting mix of memories to take back with you.
Outside of the Valley, you can visit Gardens of the World (located in Thousand Oaks), which is twenty Kilometers from Simi Valley, or Six Flags Magic Mountain (located in Valencia), which is fifty kilometers northeast of Simi Valley.
We wish you a memorable trip!
Latest posts by abdullah hussain tanoli
(see all)
Top 10 things to do in Memphis-Germantown, Tn
Located near the Mississippi river, Germantown is known for its charming neighbourhoods and abundant community amenities. It offers new ways to enjoy the suburbs of Memphis.
Learn its streets. Meet its people. Learn its history.
Visit the downtown area to look for museums, boutiques, or that next delicious lunch. What tickles your fancy? Enjoy a 5-course meal at the restaurant? Or perhaps you'd prefer to sit in one of the town's cafes and read a book while drinking hot coffee. Take in a show at the theatre, or just walk along the main thoroughfare, watching people wander past.
In Germantown, you can stay in the comfort and safety of your hotel and embrace this new place.
Thinking of visiting Germantown, Memphis soon?  
We've covered a list of the top 10 best things to do in Germantown, Tennessee. Read on and discover what popular places and activities Germantown has to offer.
Top 10 things to do in Germantown, Tn
1. National Civil Rights Museum
The National Civil Rights Museum is located in the historic Lorraine Motel, where civil rights leader Dr. Martin Luther King, Jr. was assassinated. This museum offers a compelling, immersive overview of the American civil rights movement, from the earliest eras of slavery to the poignant conclusion of the museum.
The museum sparks thoughtful discussion with its public forums, book talks, notable lecturers, and one-on-one conversations with civil rights icons and modern movement makers—plan at least two hours for the self-guided museum experience. The museum is closed every Tuesday.
2. Graceland 
Graceland is the former home of Elvis Presley and one of the most famous buildings in the Us. Climb to the hill and enter the lavish colonial-style mansion. 
Take a tour of the rock 'n' roll memorabilia-filled bedrooms, basements, and pool rooms. Further, explore the estate's lovely gardens and take in the vintage cars that Elvis kept near the mansion and named after his daughter. Because of its history, culture, and class, Graceland should be at the top of your list of Memphis-Germantown attractions.
3. Beale Street
One of America's most iconic streets, Beale Street, is brimming with history as a major landmark for the blues movement. Also, there are a number of shops, cafes, clubs, music studios, museums, and other well-known tourist attractions.
With a prime location near the Mississippi River, it became a popular destination for traders and travellers. Moreover, musicians could always find an audience amid the crowds of people arriving and leaving the port.
Old theatres, historic homes, and retro jazz clubs are just a few of the vintage attractions. There is always interesting stuff to see in terms of entertainment, but its history and tradition are incomparable in relevance.
4. Shop and Dine at Saddle Creek
Saddle Creek, the city's first shopping center, was constructed in 1987 and stood among the best shopping centers in Germantown, Tennessee.
Saddle Creek is a one-stop destination for everything from clothing, beauty products, home appliances, and technology. You can choose from more than 40 shops that feature popular brands, including Apple, Banana Republic, Sephora, Pandora, Michael Kors, and other well-known names. Furthermore, there are plenty of restaurants around the place. So, if you feel hungry after visiting the stores, you can dine in one of the restaurants.   
All in all, Saddle Creek offers an excellent shopping experience, so keep your eyes open for events and exciting deals that are to be found occasionally in Saddle Creek.
5. Shelby Farms Park
Shelby Farms Park is one of the largest urban parks located in the heart of Memphis. Spend a day at Shelby Farms Park to escape the hustle and bustle of the city.
While children enjoy the slides and play areas, adults can stroll along the paved paths throughout the park. Drive to Shelby Farms Park with your picnic basket filled with all your favorite foods.
Moreover, you can bring your fishing gear as this park is a great place for fishing. Or if you like leisurely activities, you can enjoy the golf course.
6. Fort Germantown 
Fort Germantown, one of the well-preserved civil war forts utilized by garrison troops in the early days, will transport you back in time. 
This interesting location is an important part of Germantown's history and offers historians a perspective on the construction of the fort and daily life in the area. You can gain a deeper understanding of the area and reflect on the struggles and experiences of the troops in the past by taking a tour of Fort Germantown.
7. Germantown Community Theatre
It is located along Forest Hill Irene Road in Germantown. This theatre is a non-profit organization focusing on theatrical entertainment and educational opportunities.
You'll enjoy some laughs and some tears at the live performance. Furthermore, Germantown Community Theatre occasionally offers auditions to add talented and dedicated aspiring performers to its roster.
8. Trek near Wolf River
Go to Wolf River and immerse yourself in nature. 
For those who enjoy the outdoors, this rich wetland area offers a wide range of activities, including kayaking, biking, and much more. 
For all the native animals and plants, the area has evolved into a protected area. 
There are activities available for both locals and strangers to join all year long, whether visitors are interested in learning more about the outdoors or giving back to the preserve.
9. Farm Park Farmer's Market 
The Farm Park Farmer's Market is proud to offer local, fresh, and sustainably grown vegetables. It is a family-friendly location where you can purchase locally grown produce at its freshest.
Additionally, you can enjoy live musical performances and exhibits of Germantown's talented local artists' art collection. Not only this, there are food trucks that offer guests delectable and wholesome fare as well as fun activities and cooking presentations in a wonderful atmosphere.
10. Train Depot Museum 
The town's history is collected in one location at the Germantown Train Depot Museum. You must visit the train depot to find out more about the past and view the memories of Germantown with the railroads. 
After being restored for tourists, the Germantown Train Depot Museum is now a museum that displays a collection of artifacts from Germantown's early years.
Where To Stay in Germantown: Best & Safest Hotels
Homewood Suites by Hilton Memphis-Germantown 
Homewood Suites charms guests with its spacious modern rooms & suites. Guests will love relaxing in the spacious living rooms, plopped in front of a flat-screen TV. Relax on the patio to enjoy a fantastic sunset over the Mississippi. 
This hotel is close to many of the city's major attractions. Book your room at this Hilton Hotel and get the best affordable rates.
Reasons To Stay at Homewood Suites 
Complimentary Wi-Fi makes uploading your daily images easy

Relax outside by the pool or on the patio

Pet-friendly accommodation

Free hot breakfast
Fairfield Inn & Suites Memphis Germantown
Located near The Shops at Saddle Creek, this lovely hotel offers the perfect location making your commute quick. In the guest rooms, you'll enjoy extras like a coffee maker and flat-screen TV. Take a dip in the pool or a session at the 24-hour fitness center. Best of all, rooms are modern, clean, comfortable, and designed for long-term stays.
The Fairfield Inn & Suites is near many popular attractions such as Malco Movie Theatres, Mud Island, Elvis Presley's Graceland, and Beale Street.
Reasons To Stay at Fairfield Inn & Suites 
Enjoy free Wi-Fi 

Start your day with a complimentary breakfast 

Nestled in the safest location 

Spacious and affordable suites
Book your room, take advantage of this Marriot Hotel's amenities and prepare yourself for an amazing vacation in Memphis-Germantown!
Start Planning Your Trip to Memphis-Germantown 
The plethora of destinations and things to do in Germantown makes it the best vacation option. If you want to get the most out of your trip, whether it's a long vacation or a weekend escape, you'll need to be ready for everything the city has to offer.
Latest posts by abdullah hussain tanoli
(see all)