7 Best Places To Visit In Simi Valley in 2021
Take a restful retreat into nature, and visit Simi valley, located in the southeast corner of Ventura County, California. The origin of this synclinal Valley's name is as exotic as its past. In the pre-colonial period, it was inhabited by Chumash people, with their presence dating back almost 10-12,000 years.
The name for the Valley comes from a Chumash word Shimiyi, which describes the thread-like clouds that you can observe in the region. With its numerous wondrous sights, Simi Valley is an ideal getaway for nature lovers and has lots of exciting and historical places that you can visit.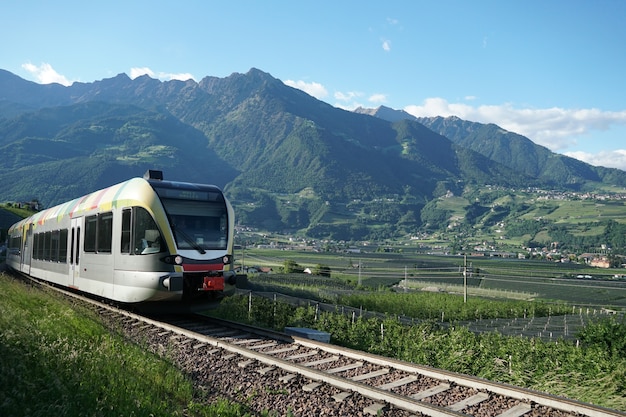 In this article, we will list the top seven places for you to visit (Plus bonus suggestions), but once there, we doubt you will want to miss out on anything the Valley has to offer. As they say Money is not everything as it can buy you tickets but the journey is something you earn. Here are the 7 best places to visit in Simi valley.
1.) Strathearn Historical Park & Museum
Every place has a history, and Strathearn Historical Park and Museum is an excellent place to start if you would like to know more about the history of Simi Valley.
This place is full of historical buildings and structures and is a delight to explore. You have to get on one of the docent-led tours, however, to visit the inside of these structures.
Another great place worth discovering is the Santa Susana Pass State Historical Park. The rendezvous of Susana Mountains and Simi Hills, this place will enrich you with historical knowledge, as well as provide plenty of excitement to your senses with its high ridges, deep canyons, and diverse flora and fauna.
2.) The Santa Susana Depot Museum
This well-preserved historic Southern Pacific Depot is one of the main attractions for tourists visiting Simi Valley and houses accurate displays of some of the earlier static and operating artifacts of the Depot, along with other memorabilia.
The well- preserved Southern Pacific Railroad Depot exhibit is one of the main attractions of the Museum, along with an operational miniature representation of the Valley.
3.) Corriganville Park
Or, the Corriganville Movie Ranch, as it's popularly called, is a tasty treat for any American cinema buff. The Ranch was the property of the actor and stuntman Ray Crash Corrigan (hence the name) and has been a set for many classic Television shows and movies including, The Lone Ranger and the Star Trek series.
Visitors can check out the remaining movie sets (hotels, shops, saloons, jails, etc.), mountains, caves, lakes, boulders, waterfalls, and more while visiting.
4.) Dr. Conkey's Candy and Coffee Shop
Sugar and Caffeine lovers will surely appreciate a visit to Dr. Conkey's Candy and Coffee Shop. It is a family-run place, serving tourists and locals for over three decades.
You can get yourself something to refresh yourself, from a long list of gourmet coffees or tasty treats. On your way out, you can also get yourself a keepsake from the gift corner.
Another great place to fill up your stomach with delicious food is the Greek house cafe with its Burritos, gyros, baklava, kebabs, Greek salads, and more. They have veggie items as well, for light snacking.
5.) The Ronald Reagan Presidential Library and Museum
This presidential Library and Museum is a site worth visiting while in Simi Valley. Dedicated to the fortieth president of the United States, Ronald Reagan, and his wife, Nancy Reagan. Along with the permanent exhibit covering President Reagan's life, the Museum also features continually changing temporary exhibitions.
Among many impressive things there, visitors can check out the full-scale replica of the Oval Office, a re-creation of a portion of the White House Lawn, and a piece of the Berlin Wall, and an F-14 Tomcat (BuNo 162592). It is a must-visit place for all the wanderers.
You can get refreshments in the Reagan Country Cafe, a self-service and ala carte dining establishment next to the Library's museum store.
6.) Simi Valley Cultural Art Center
Simi Valley Cultural Art Center, located on East Los Angeles Boulevard, has been the site of many cultural events, from Dramatic performances to Jazz and Rock and Roll concerts. With its breathtaking architecture, it is one of the best places to explore if you love beautiful sights.
Talking of Art, you should also give Grandma Prisbrey's Bottle Village a visit. A beautiful piece of art made by Tressa Prisbrey in the mid-twentieth century, in a time-span of about two decades, is one of the best things you will come across while there.
You can also visit the House of the Book, which is another architectural treat for tourists. A Jewish Community and cultural center, the building is located along Peppertree Lane in Simi Valley. It features a stunning view and has been the site of many movie productions over the years.
7.) Chi-Chi's Pizza
For Pizza Lovers, Chi-Chi's Pizza is a special treat. This sixty-two years old, family-owned business gives you a taste of local hospitality and history, along with their delicious selection on the menu. You can choose from salads, fresh pasta, fried chicken, soups, and of course Pizza, among other items. If you are in the mood for something sweet, you can check out their tiramisu, flourless chocolate cake, Cheesecake, gelato, and more.
Other great places to get something to eat are Ali Baba Cafe, Betos, Eggs "N" Things, Barton's Steak and Seafood, Tony' Pizza and Pasta, among others.
A Wrap-Up
Simi Valley is a beautiful place with a rich history, and there is plenty to explore for anyone visiting the Valley. From beautiful sights to delicious cuisine and the taste of local culture, you'll find an exciting mix of memories to take back with you.
Outside of the Valley, you can visit Gardens of the World (located in Thousand Oaks), which is twenty Kilometers from Simi Valley, or Six Flags Magic Mountain (located in Valencia), which is fifty kilometers northeast of Simi Valley.
We wish you a memorable trip!
Latest posts by jerry morgan
(see all)
Dealing with sibling rivalry
Parenting is hard enough as it is, throw in sibling rivalry and you have got the ultimate test of your patience. Regardless of what your little age your angels are, they tend to become wee devils when there is a sibling in the mix.
They bicker about everything; from food to clothing to toys to even affection. The bouts of competition are sometimes imposed by people; well Sara started to stand second in her class whereas Nadia barely scraped by, screaming for Nadia to react. But at times, the constant competition is imposed by the kids themselves as well.
For parents, enforcing peace all the time can be hard. It's an added job, alongside the stress of raising them. Sibling rivalry is also not just a thing of childhood; it can become even more intense with age.
Not just for the sake of their own sanity do parents need a resolution of the rivalry, but it can lead to serious psychological issues as well, if not addressed. Sibling rivalry is associated with anxiety, resentment, low esteem, all of which might then need to be addressed by a professional like the Best Psychiatrist in Lahore.
Parents, however, need to be more proactive in dealing with and resolving the problem of sibling rivalry.
Dealing with the rivalry
Set boundaries and rules
It is important for parents to enforce rules to prevent bullying and maintain basic discipline. These ground rules also come in handy when trying to resolve conflicts, as usually, one of the kids is breaking them to get things their way.
Moreover, it is pertinent for parents to establish rules about not hitting, swearing, losing temper etc. This way, children will know that they have to abide by the rules, and they are responsible for their own actions when they break the 'law'.
Division of labor
One of the bones of contention that children tend to have is when the brunt of the work falls on one child, and the other walks scot-free. Therefore, this may lead to resentment in children, causing the rivalry to start.
Parents tend to ask more of their obedient child, who then has to carry the burden of parents' expectations. Their acquiescing might be momentary, but it may lead to complications later on.
Thus, parents should do just division of labor. No one child should have to be responsible for the family, everyone needs to pitch in.
Say no to favoritism
This might be hard for parents to admit to, but they do play favorites –most of the times. It may not be intentional, but your children pick on it. This favoritism can also then influence your role as the arbitrator.
Thus, try to enforce discipline in yourself as well. You might need to set a system that befits your family dynamic, but you need to find an arrangement in which the child is performing and behaving better is lauded, yet the naughty one is not made to feel inferior by comparison.
This sort of favoritism might become worse as children grow up, and that will not only cause resentment towards the siblings but the parents as well.
Don't play teams
A conflict among the siblings does not mean that parents have to side with one. It is possible for them to be impartial judges. If you can, try staying out of the conflict altogether. This way, children will hopefully learn how to resolve conflict on their own.
Stop labeling
The sibling rivalry may very well be drawn due to the parents' attitude. Putting labels on the kids, like smart ones, athletic one, etc. can inadvertently lead to competition and rivalry between the children, as they race to get the more coveted title.
Thus, do not celebrate the accomplishments of one child, at the expense of the other kid. Try not to box your kids, so they do not resent their siblings. Instead, create a nurturing environment whereby everyone is made to feel special.
Give each child attention
Your children may have very different interests, and you may be only able to cater to one, but you are paving way for resentment-cum-rivalry between the two. As they compete for the parent's attention, they might squabble amongst each other.
Therefore, be sure to give each child their due attention, even if it means more work for you.
Plan family time
When you spend quality time together, you tend to grow fond of each other. Playing games together helps children learn cooperation, teamwork and also helps them in bonding with one another.
Address the issue
It is important that you do not let the sibling rivalry go by. It is not just a phase in the childhood, it may very well follow them into their adulthood as well. Thus, pushing things under the rug will have a detrimental impact on the children, not to mention will gravely influence the family ties later on in life.
It is even more pertinent to address the issue especially when it is affecting the quality of lives of all the stakeholders, especially the parents and their marriage. Some children may also exhibit violent tendencies, harming themselves or others.
Sibling rivalry can also be a source of anxiety and stress in the lives of the family members and can lead to problems like depression later in life as well. Thus, enlist the help of the Best Psychiatrist in Karachi when the rivalry is getting out of hand, as expert intervention is vital.
Latest posts by jerry morgan
(see all)