7 Best Places To Visit In Simi Valley in 2021
Take a restful retreat into nature, and visit Simi valley, located in the southeast corner of Ventura County, California. The origin of this synclinal Valley's name is as exotic as its past. In the pre-colonial period, it was inhabited by Chumash people, with their presence dating back almost 10-12,000 years.
The name for the Valley comes from a Chumash word Shimiyi, which describes the thread-like clouds that you can observe in the region. With its numerous wondrous sights, Simi Valley is an ideal getaway for nature lovers and has lots of exciting and historical places that you can visit.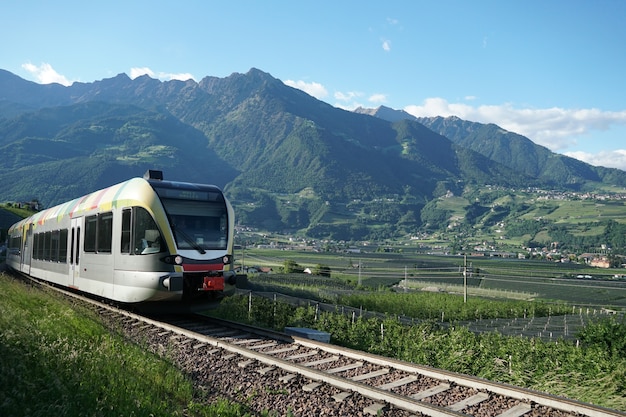 In this article, we will list the top seven places for you to visit (Plus bonus suggestions), but once there, we doubt you will want to miss out on anything the Valley has to offer. As they say Money is not everything as it can buy you tickets but the journey is something you earn. Here are the 7 best places to visit in Simi valley.
1.) Strathearn Historical Park & Museum
Every place has a history, and Strathearn Historical Park and Museum is an excellent place to start if you would like to know more about the history of Simi Valley.
This place is full of historical buildings and structures and is a delight to explore. You have to get on one of the docent-led tours, however, to visit the inside of these structures.
Another great place worth discovering is the Santa Susana Pass State Historical Park. The rendezvous of Susana Mountains and Simi Hills, this place will enrich you with historical knowledge, as well as provide plenty of excitement to your senses with its high ridges, deep canyons, and diverse flora and fauna.
2.) The Santa Susana Depot Museum
This well-preserved historic Southern Pacific Depot is one of the main attractions for tourists visiting Simi Valley and houses accurate displays of some of the earlier static and operating artifacts of the Depot, along with other memorabilia.
The well- preserved Southern Pacific Railroad Depot exhibit is one of the main attractions of the Museum, along with an operational miniature representation of the Valley.
3.) Corriganville Park
Or, the Corriganville Movie Ranch, as it's popularly called, is a tasty treat for any American cinema buff. The Ranch was the property of the actor and stuntman Ray Crash Corrigan (hence the name) and has been a set for many classic Television shows and movies including, The Lone Ranger and the Star Trek series.
Visitors can check out the remaining movie sets (hotels, shops, saloons, jails, etc.), mountains, caves, lakes, boulders, waterfalls, and more while visiting.
4.) Dr. Conkey's Candy and Coffee Shop
Sugar and Caffeine lovers will surely appreciate a visit to Dr. Conkey's Candy and Coffee Shop. It is a family-run place, serving tourists and locals for over three decades.
You can get yourself something to refresh yourself, from a long list of gourmet coffees or tasty treats. On your way out, you can also get yourself a keepsake from the gift corner.
Another great place to fill up your stomach with delicious food is the Greek house cafe with its Burritos, gyros, baklava, kebabs, Greek salads, and more. They have veggie items as well, for light snacking.
5.) The Ronald Reagan Presidential Library and Museum
This presidential Library and Museum is a site worth visiting while in Simi Valley. Dedicated to the fortieth president of the United States, Ronald Reagan, and his wife, Nancy Reagan. Along with the permanent exhibit covering President Reagan's life, the Museum also features continually changing temporary exhibitions.
Among many impressive things there, visitors can check out the full-scale replica of the Oval Office, a re-creation of a portion of the White House Lawn, and a piece of the Berlin Wall, and an F-14 Tomcat (BuNo 162592). It is a must-visit place for all the wanderers.
You can get refreshments in the Reagan Country Cafe, a self-service and ala carte dining establishment next to the Library's museum store.
6.) Simi Valley Cultural Art Center
Simi Valley Cultural Art Center, located on East Los Angeles Boulevard, has been the site of many cultural events, from Dramatic performances to Jazz and Rock and Roll concerts. With its breathtaking architecture, it is one of the best places to explore if you love beautiful sights.
Talking of Art, you should also give Grandma Prisbrey's Bottle Village a visit. A beautiful piece of art made by Tressa Prisbrey in the mid-twentieth century, in a time-span of about two decades, is one of the best things you will come across while there.
You can also visit the House of the Book, which is another architectural treat for tourists. A Jewish Community and cultural center, the building is located along Peppertree Lane in Simi Valley. It features a stunning view and has been the site of many movie productions over the years.
7.) Chi-Chi's Pizza
For Pizza Lovers, Chi-Chi's Pizza is a special treat. This sixty-two years old, family-owned business gives you a taste of local hospitality and history, along with their delicious selection on the menu. You can choose from salads, fresh pasta, fried chicken, soups, and of course Pizza, among other items. If you are in the mood for something sweet, you can check out their tiramisu, flourless chocolate cake, Cheesecake, gelato, and more.
Other great places to get something to eat are Ali Baba Cafe, Betos, Eggs "N" Things, Barton's Steak and Seafood, Tony' Pizza and Pasta, among others.
A Wrap-Up
Simi Valley is a beautiful place with a rich history, and there is plenty to explore for anyone visiting the Valley. From beautiful sights to delicious cuisine and the taste of local culture, you'll find an exciting mix of memories to take back with you.
Outside of the Valley, you can visit Gardens of the World (located in Thousand Oaks), which is twenty Kilometers from Simi Valley, or Six Flags Magic Mountain (located in Valencia), which is fifty kilometers northeast of Simi Valley.
We wish you a memorable trip!
Latest posts by abdullah hussain tanoli
(see all)
10 Hotel Housekeeping Tips and Tricks
Creating the ideal experience for tourists and consumers is critical in the hospitality sector. Only one or two negative online reviews can be the death nail for a company, and for better or worse, business owners must be aware of this risk. Top-notch housekeeping procedures must be part of the plan for creating the ideal hotel experience for your guests. This not only ensures that your hotel visitors have a clean room, but it can also extend the life of your hotel's furnishings and fixtures.
Cleaning isn't as simple as changing a bedding and picking up dirty towels while preparing for seasoned tourists. There are specific methods that a hospitality cleaning service should implement to ensure that cleanliness requirements are met and that customers are satisfied.
From guests who turn the room inside out to visitors who decide to host a party, there's no telling what you'll walk into as you flip the handle. Keep the following tips in mind while cleaning a hotel room.
Keep Your Cleaning Stock Ready
Restock all supplies as needed in addition to cleaning the hotel room. Toiletries, laundry bags, menus, snacks, pens, notebooks, and robes are just a few examples. Since your guests will be looking for these products, it is preferable to have them available rather than having to request them. Also, make sure the ice bucket, glassware, mugs, and other coffee/tea supplies are clean and refilled as needed. Visit Dzeeusa Online to get everything at one place.
The Linens Should Be Removed
Remove all linens from the bed and inspect the mattress, mattress pad, bed frame, and other components for any stains or flaws.
Clear The Trash
After you've removed all of the linens from the bed, go through the room and clean up any trash that has accumulated. Look inside drawers, around the bed frame, in corners, on windowsills, and even behind dressers to see whether trash is hiding. Then gather any worn robes and slippers, as well as mugs, glasses, room service trays, and so on.
Dust it Down
Dusting is required since even a small bit of dust will stick out, especially to detail-oriented visitors, and give the impression that the entire area isn't as clean as it should be. Make sure to wipe dust off lampshades, artwork, and window sills from the top to the lowest surfaces.
Pay Attention to Surfaces
After that, you'll want to clean all of the hard surfaces. This includes the remote control, telephone, door knobs, light switches, and other high-traffic objects in the hotel room. This is a procedure that not all hotels take, but it is crucial to maintaining cleanliness. Picture frames, lamp bases, drawer interiors and exteriors, and even the mini-fridge door and handle should all be cleaned.
Make the Bed
Make the bed after dusting the room. Starting with the mattress pad, make sure to smooth out every element of the bed. Everything from the cushions to the linens to the bedspread should be replaced so that your guests have a clean and pleasant stay.
Prioritize Bathroom Cleaning
The bathroom is an area that must be kept spotless at all times. From the toilet to the tub/shower to the sink, you want to clean and disinfect every element of the bathroom. Also, make sure to replace linens, bathmats, and robes, as well as clean the hairdryer, including the lint trap if necessary. This is the time to be as meticulous as possible, because an unclean bathroom will leave an unfavorable impression on a visitor right away.
After you've finished all of the procedures above, take one last stroll around the room to double-check that everything is in order and that your hotel's requirements are met.
Latest posts by abdullah hussain tanoli
(see all)